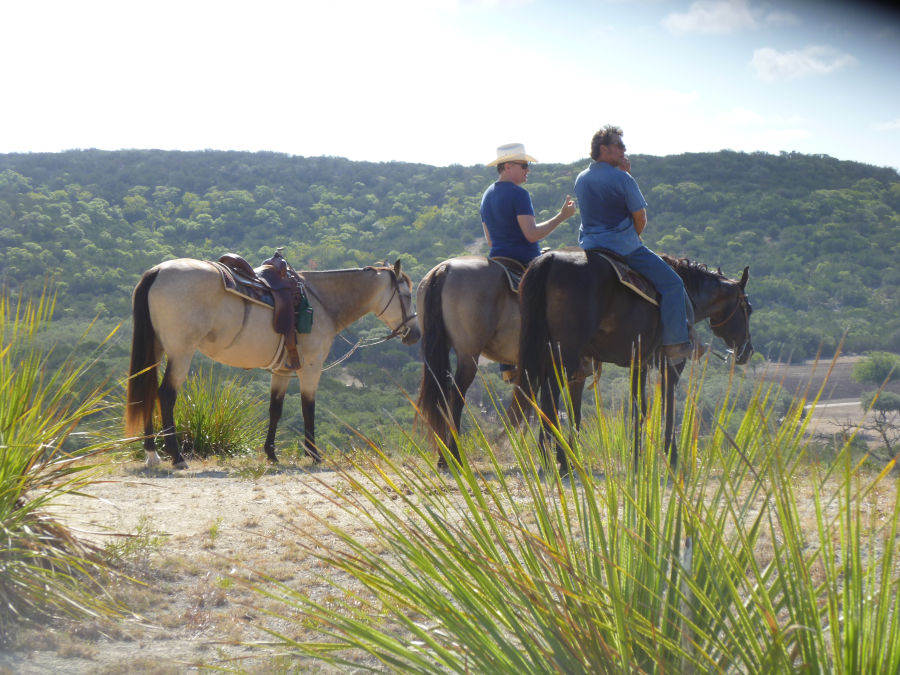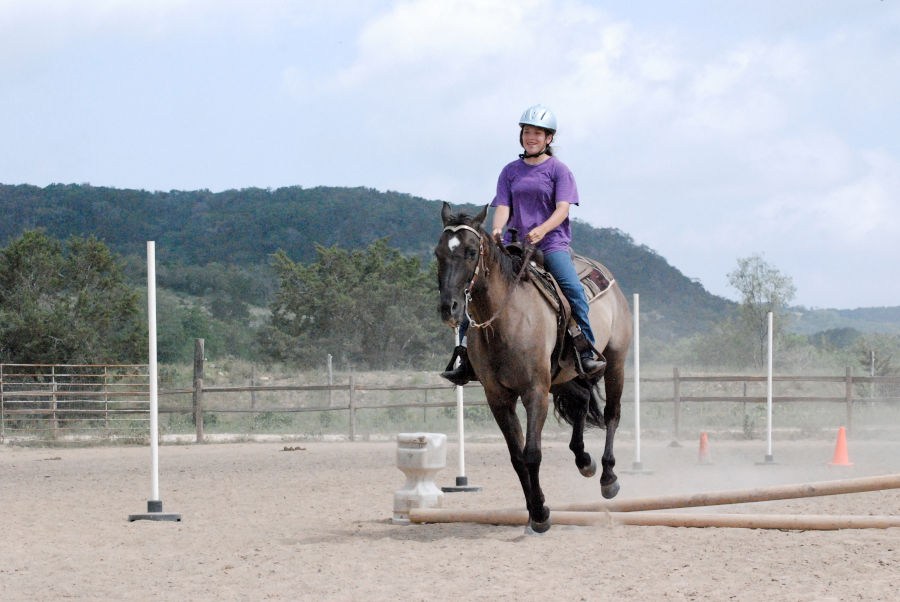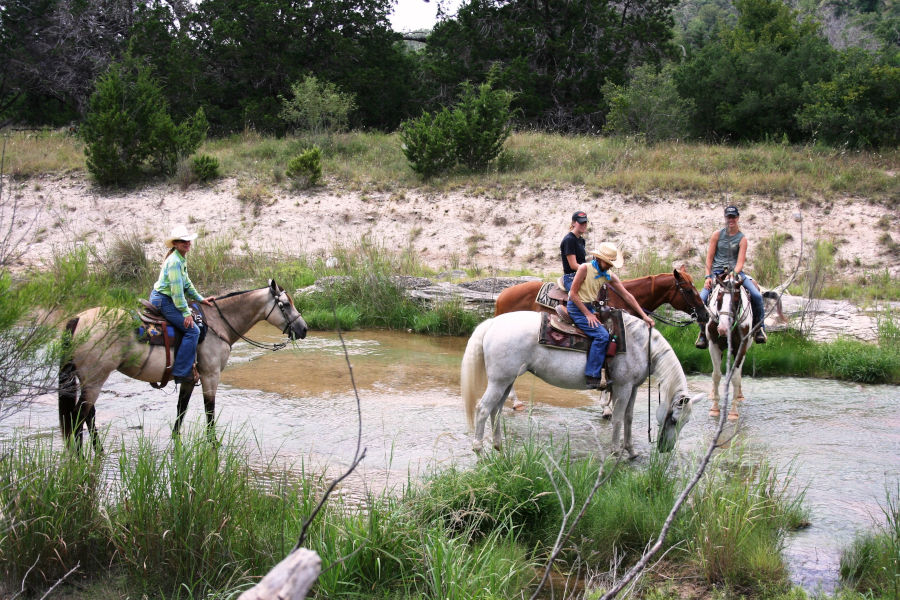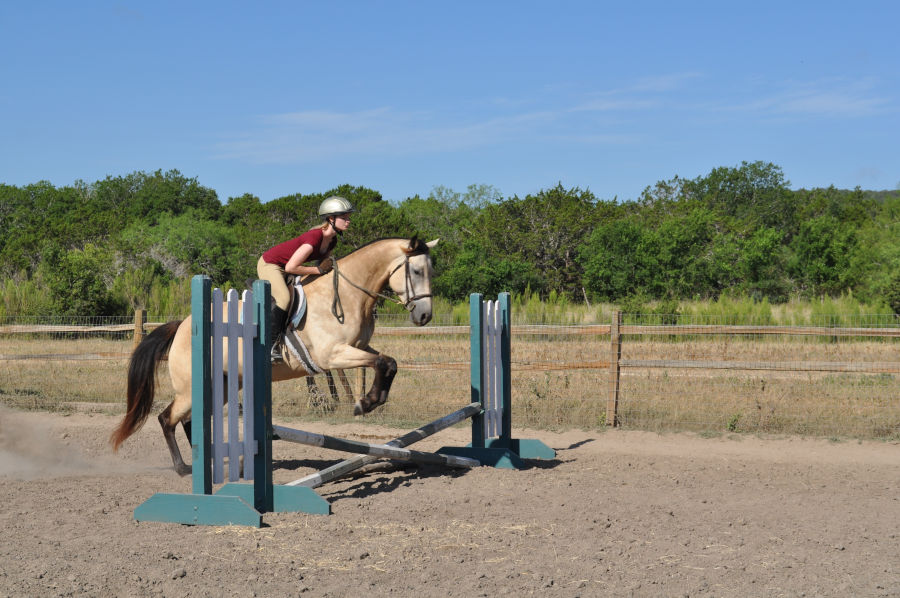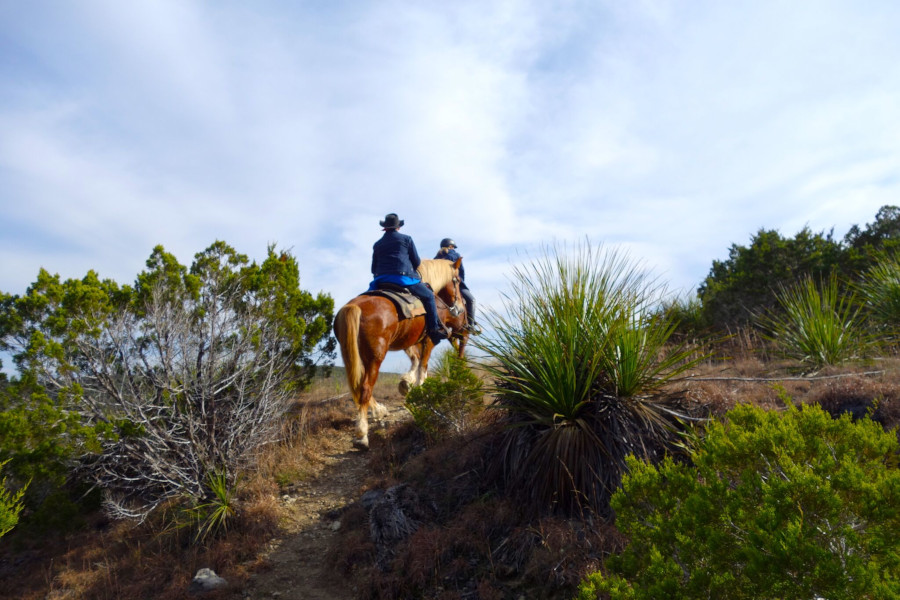 At Hill Country Equestrian Lodge, we believe a great part of the pleasure of riding is the magical interaction that occurs between an aware rider and a responsive horse. Your personalized riding experience starts before your arrival, when we record each rider's height, weight, skill level, riding experience, and Western or English style, and match you to a specific horse and tack.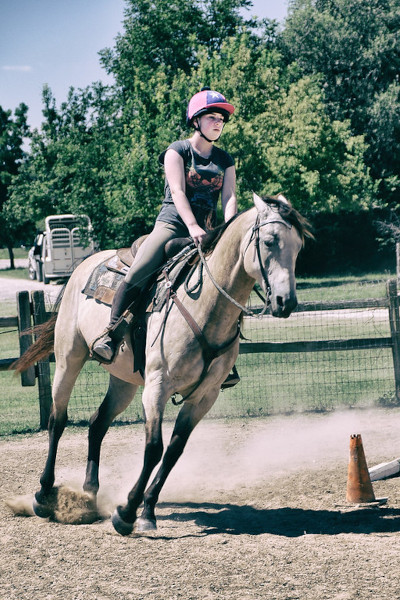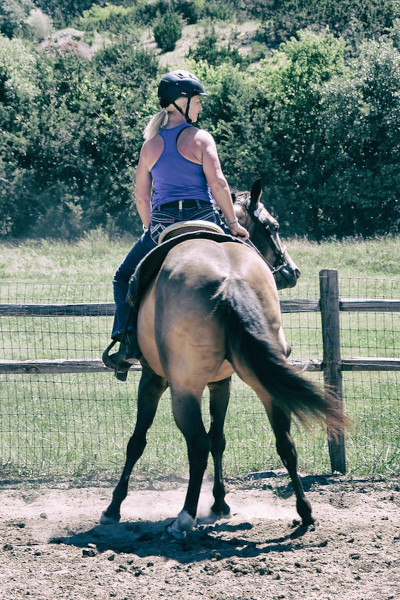 We give each rider a thorough tutorial before you depart on any trail ride, and we continue to help you with tips all along the way. Our groups are kept small- no more than 5 riders per group unless requested otherwise- so that we can do more creative and challenging things on the trail without sacrificing safety. We accommodate all skill levels on quiet, yet responsive horses. You don't have to have a great deal of riding experience when you arrive, just a willingness to learn and to be attentive throughout the ride. After all, you want your horse to pay attention to you, too!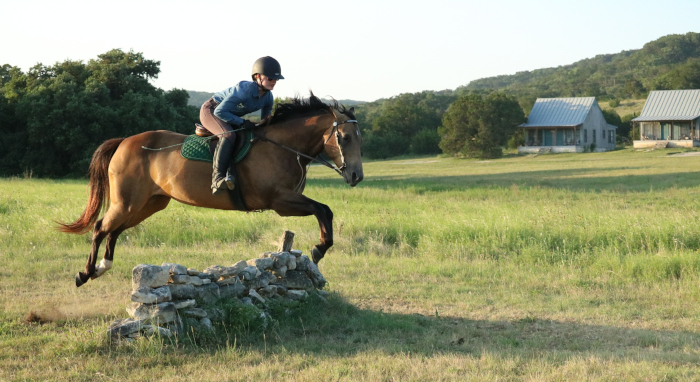 When our horses are not busy serving our guests, we keep them in good form through regular work-outs and tune-up training. This keeps them fresh, responsive, and fit.
We offer riding lessons in Western and English disciplines, including jumping, year-round, for those riders wishing to improve their horsemanship skills while they're here.
We also offer our signature 4-day Whole Horsemanship Clinics for specific dates throughout the year, for those riders who wish to delve deeper than the surface of basic riding, to explore the process and details of effective horsemanship.
It takes more time, effort, and skill to run a riding program the way we do it, but we think it's worth it. So do our very special group of horses. (Read more about them on their own page, Our Horses, Our Stars). We think you'll agree! Come experience the difference for yourself with riding and instruction at Hill Country Equestrian Lodge!
Please note: A weight limit of under 225 lbs. is required for all riders of Hill Country Equestrian Lodge horses; 170 pounds for jumping. Our riding services are offered only to our overnight guests.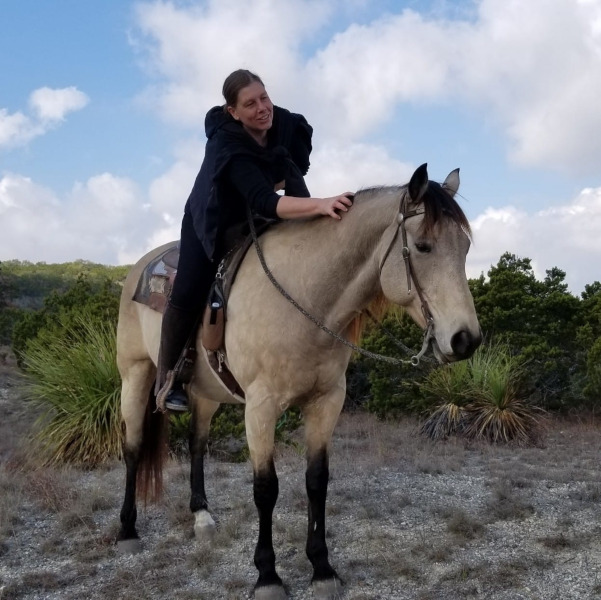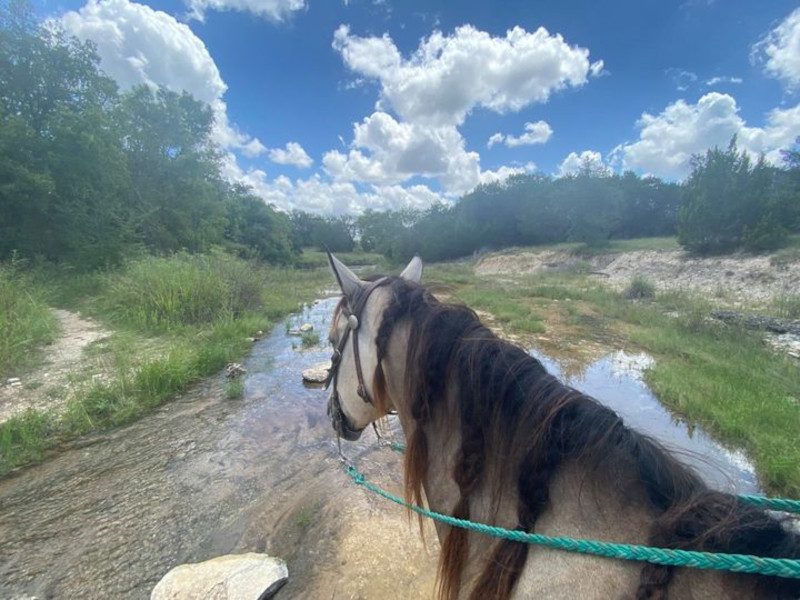 Trail rides and Western and English Riding lessons may be added on-site for the following rates:
Trail Rides: $48 per rider per hour. Rides are typically 1 hour, 1 and 1/2 hour, or 2 hours. Longer rides may be arranged, or you may do more than 1 trail ride each day.
Lessons: $80 private, or $60 per rider per hour for 2 or more riders from the same party.
When booking online, remember to fill out the rider information and tentative riding plans field, to help us plan your riding activities for your stay. You'll be asked to confirm or change your plans each evening after your arrival. Once you confirm your plans each evening, you will be charge accordingly, even if you do not ride as planned the following day.