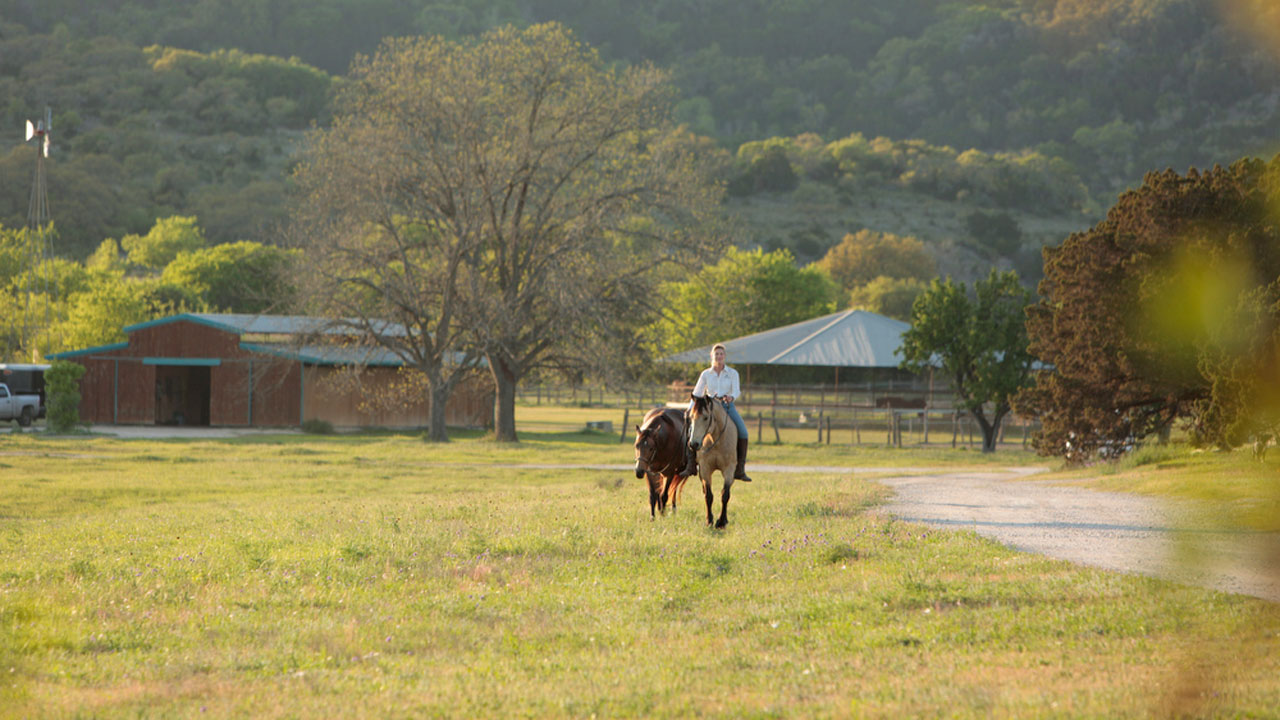 While we have wonderful horses at HCEL, we understand that there's nothing quite like the feel of riding your own best 4- hoofed friend through the forests, across the valleys, up and down the hills, or chasing cows in the arena. That's why we offer quality boarding facilities to our guests who wish to bring their own horses with them to HCEL.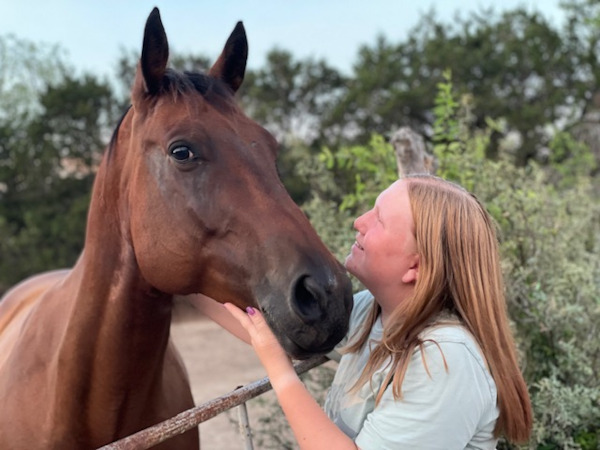 Our barn has 12 X 12 foot stalls waiting for you, with automatic waterers, and clean, fresh bedding picked daily and replenished as needed by our staff during your stay. A raised center aisle keeps it cool in the Summer, and a medium-weight blanket suffices to keep your beloved equine friend warm on all but the rarest of days during the Winter. You bring your feed and hay, (or buy hay from Bandera Ranch Store in Bandera), your tack and grooming supplies, and ride your horse at will over 40+ miles of trails in adjoining Hill Country State Natural Area*, and on our 275 acres. (We have our own private entrance to the park, which only our overnight guests are allowed to use at no charge.)
You're also welcome to use our covered round pen and arena for warming up or training, and to wash your horse down behind the barn on warm days.
All this, for just $20 per horse per night.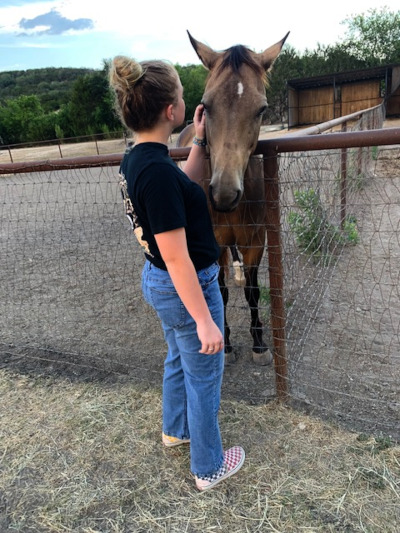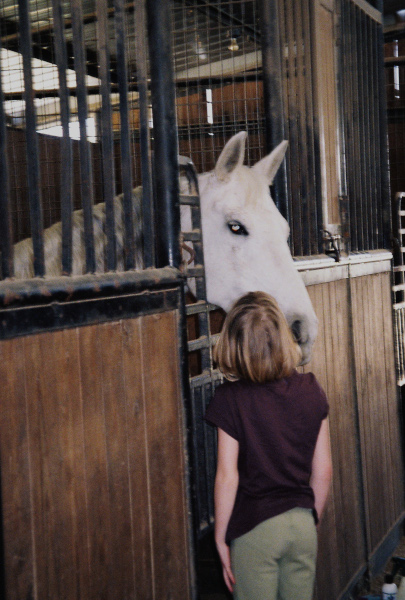 If you prefer a little more space for your horse, call us to check availability for one of our 50 X 100 foot paddocks with 2-section, 12 X 20 run-in shelter. Minimum charge for a paddock is $40 per night, and covers board for 2 horses.
We give you a map and a thorough orientation when you arrive. A guide is not required, but you may hire one of our staff for $50 per hour if you choose to.
You can also book lessons in Western or English disciplines, or in Ground Work and Psychology, for $80 Private, or $60 per person for 2 or more horsemen from your party.
Book one of our 4-day Whole Horsemanship Clinic with your own horse, and receive free boarding, plus a $120 discount off the clinic fee. (See our Whole Horsemanship Clinics page for dates and details.)
*Please note: Hill Country State Natural Area closes some trails during wet weather, and for four or five, 2-day scheduled hunts, from November through January. For hunts, the park closes at 10PM on Sunday night, and reopens Wednesday at 12 Noon. Remaining hunts this season are: Dec. 5-7, and Dec. 26-28, 2022, and Jan. 16-18, 2023.
Our 275 acres of pasture are always open for riding!