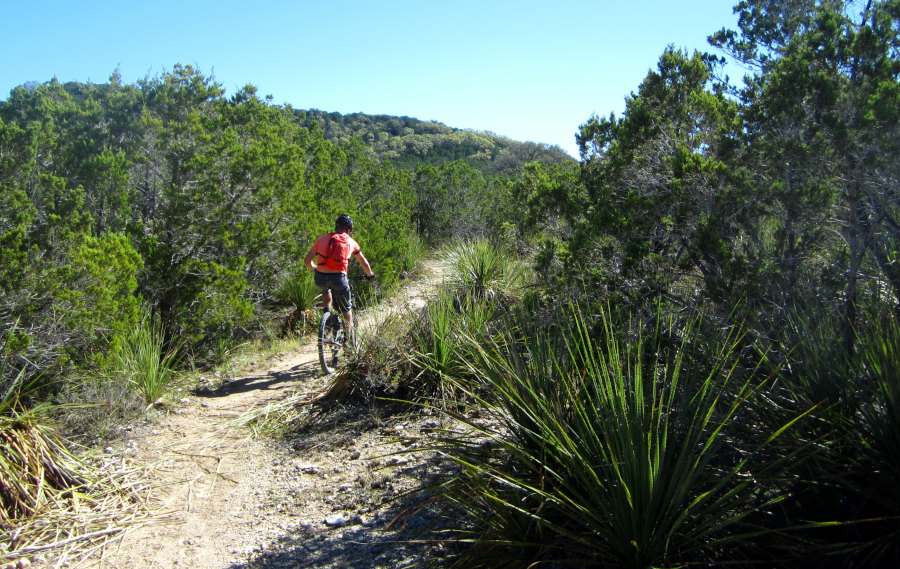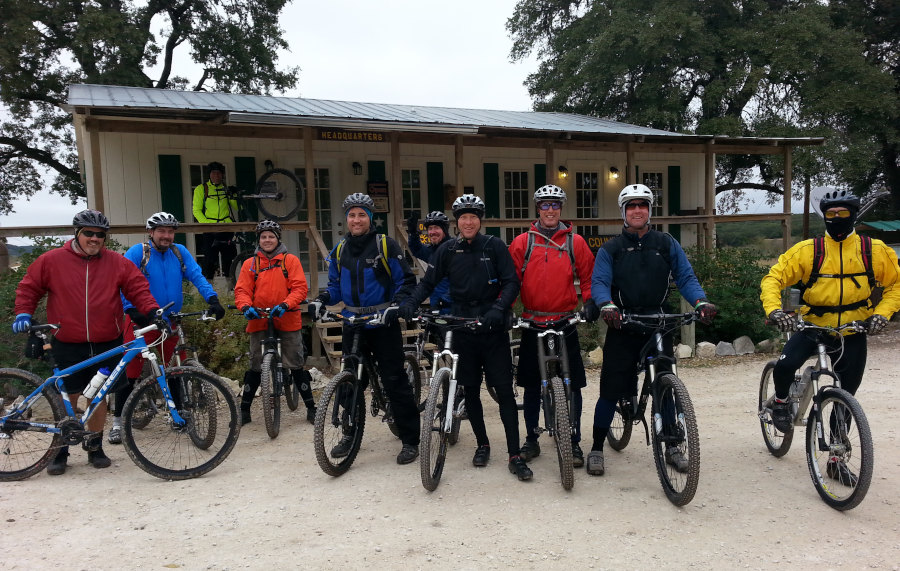 From gentle flat 2-tracks, to rugged limestone hillside climbs, there's something for every mountain biking enthusiast at Hill Country State Natural Area*. Enjoy ride-in, ride-out access to the park and its 40 miles of trails and roads, through our private entrance, just steps from your super-comfy, super- beautiful Private Cabin or Suite! Your park access is free when you stay with us. (We take care of that for you).
Hit the trails or roads for a relaxing family bike ride, or a serious training session. Then return to the ranch for a hot shower or a soak in the hot tub, (or a cool dip in the pool!) Relax in your cabin, build a fire in the fireplace, or outside under the stars.
Get a good night's sleep, and wake up rested, recovered, and ready to hit the trails again- or sleep in or try a horseback ride for a change!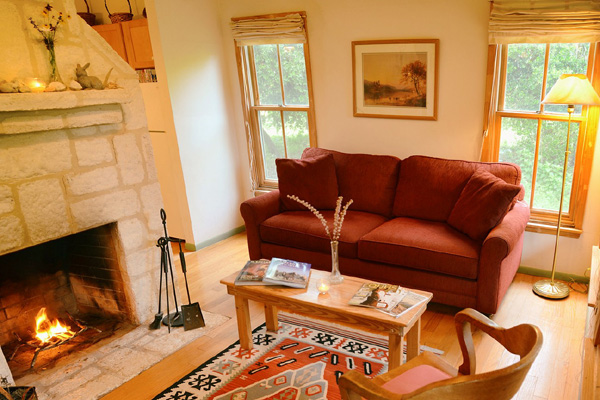 Take a look at the park map to get an idea of the varied terrain and limitless possibilities in planning your next mountain biking outing! Easy peasey when you stay at Hill Country Equestrian Lodge!
**Please note: Hill Country State Natural Area closes some trails during wet weather, and for four or five, 2-day scheduled hunts, from November through January. For hunts, the park closes at 10PM on Sunday night, and reopens Wednesday at 12 Noon. 2023-24 hunt dates are: Nov. 5-8. Nov. 19-22, Dec. 4- 6, Dec. 25- Dec. 28, 2023, and Jan. 21- Jan. 24, 2024.
Hill Country State Natural Area Trails Map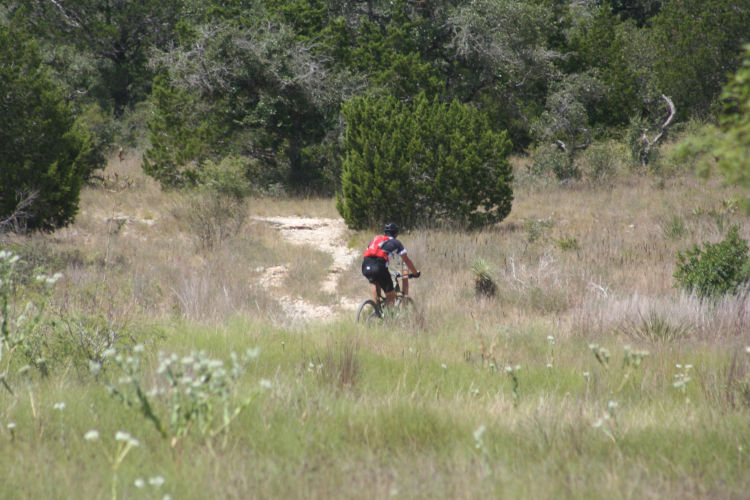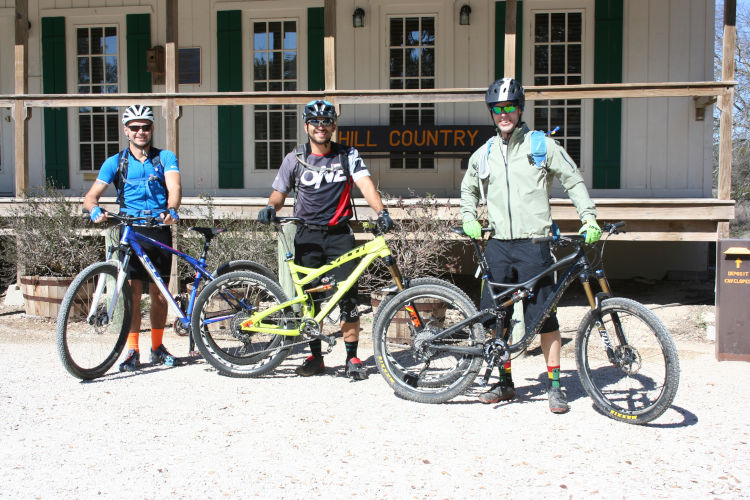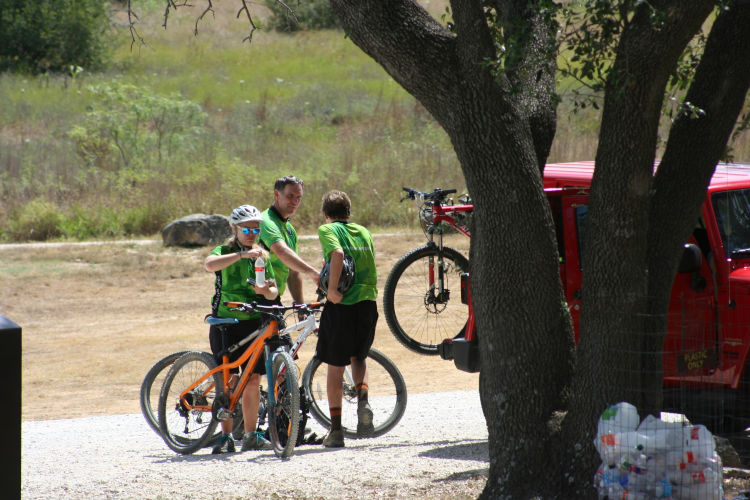 All biking photographs by Augie Medellin, Hill Country SNA