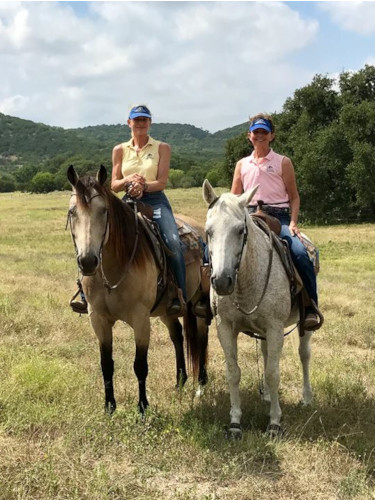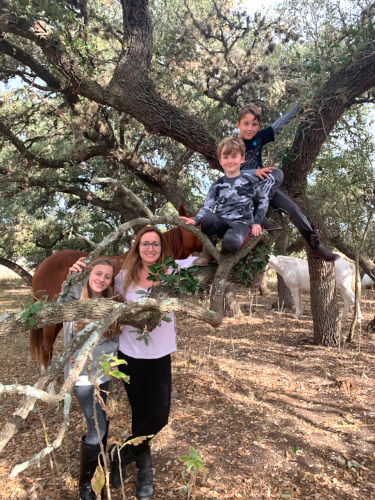 Plan your Texas Hill Country Spring Break Vacation
Horseback Riding - Hiking - Birding - Relaxing!
Your Spring Break Ranch Vacation
It's official! Spring has Sprung at Hill Country Equestrian Lodge! Redbuds, Wild Plums, Mountain Laurel, and Verbena are in full bloom! The Jack Rabbits are hopping, and our herd of beautiful horses are ready to ride!
There's still time to plan your perfect Spring Break Ranch Vacation, whether it's a family trip, a couple's get-away, or your very own solo ranch retreat.
You see, there's no one-size-fits-all experience at Hill Country Equestrian Lodge. We tailor each guest's stay to their individual liking; lots, (or just enough), of trail riding and/ or lessons in either Western or English styles, hiking, helping out at the barn, or just sunning by the pool, or sitting by your own campfire gazing at a sky full of stars. We promise to tailor your stay to your every whim, or to just leave you the heck alone!
So let's get started! Call Dianne or Peter at (830) 796-7950 to check availability and to reserve your preferred accommodation, or check availability and make your own reservation, via the "Book Online" button below, or beneath each accommodations' description on this website. Once you've chosen your room, you can tell us what you'd like to add, (or not add!), on the reservation platform, or to us directly via email or on the phone.
Questions? Feel free to call (830) 796-7950. If we don't answer, leave us a good time to call you back! We promise to do so as quickly as possible!
Looking forward to hearing from you soon!
Happy Spring!
Dianne and Peter at HCEL