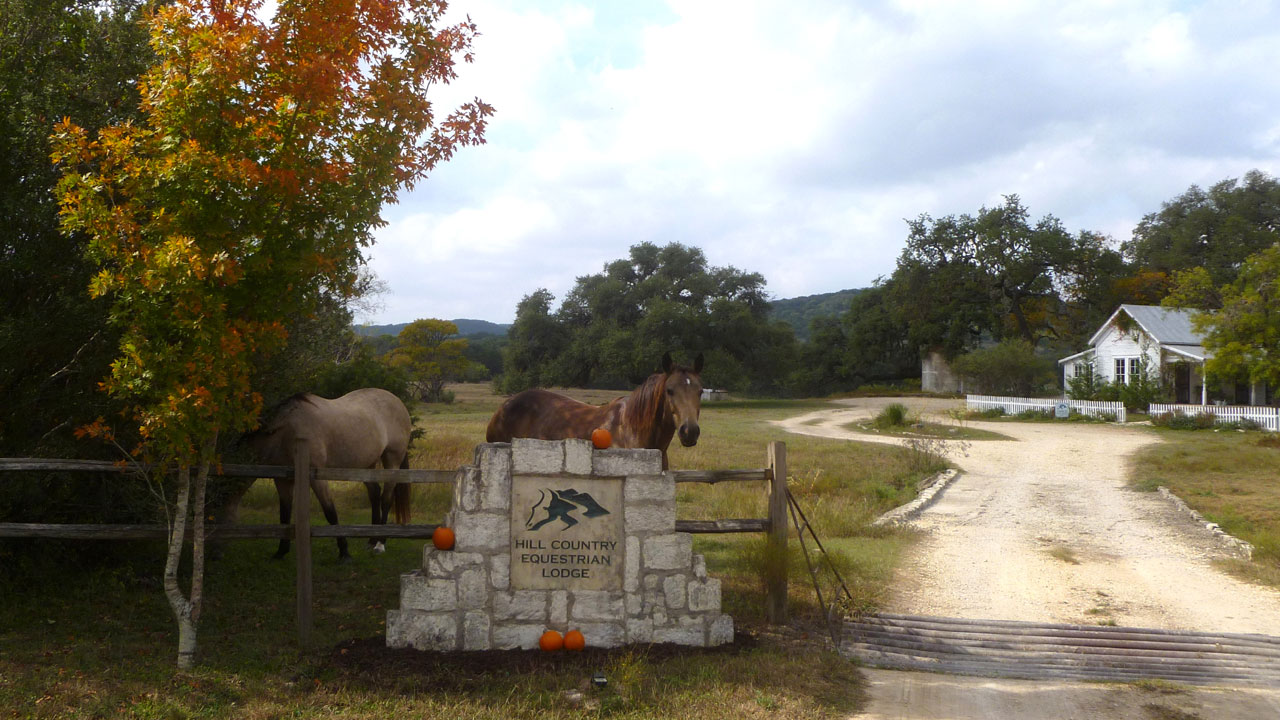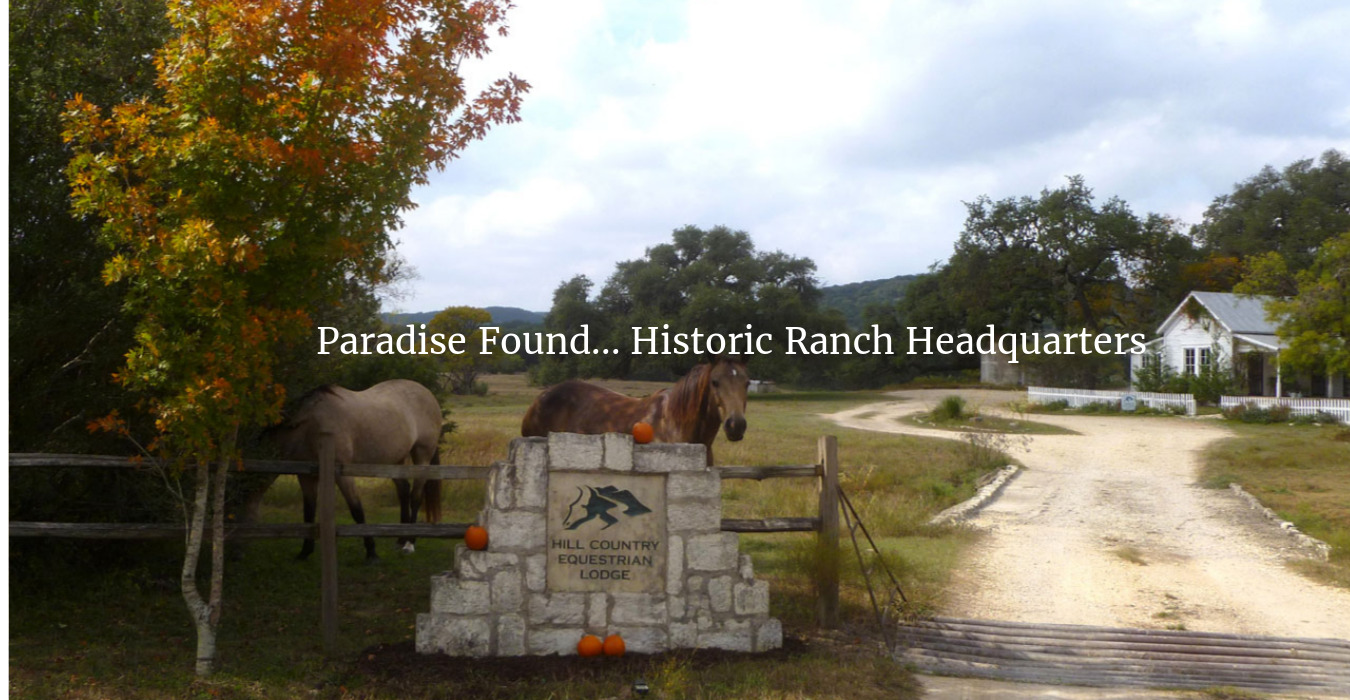 Paradise Found... Historic Ranch Headquarters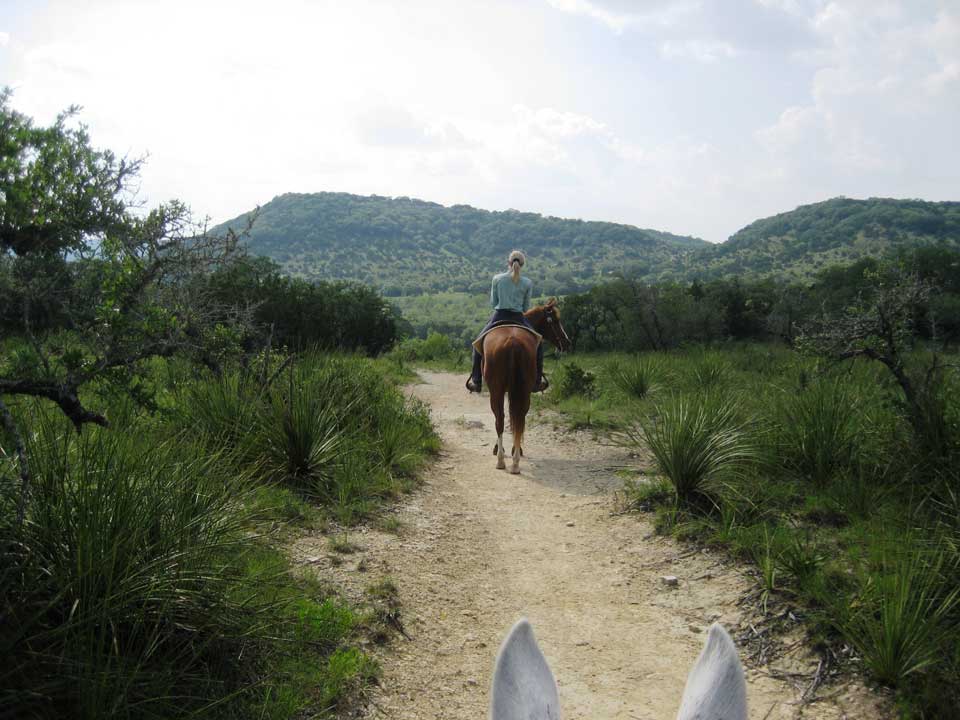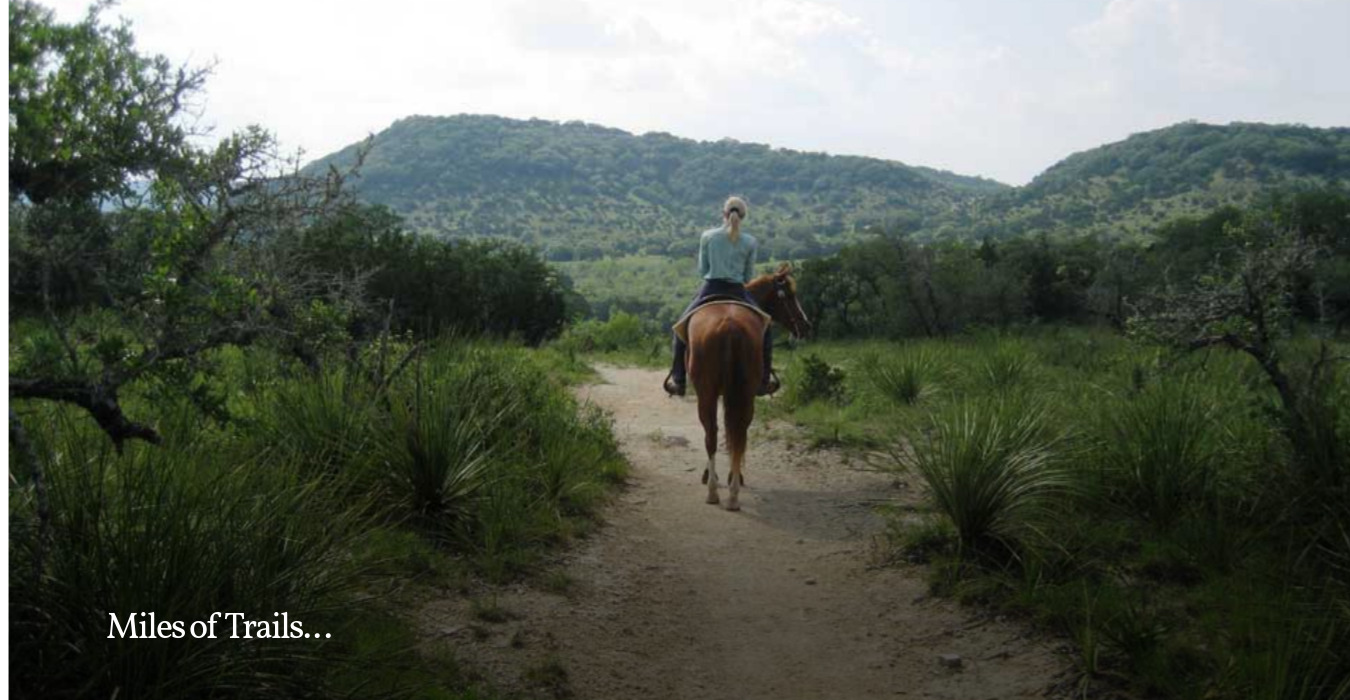 Miles of Trails...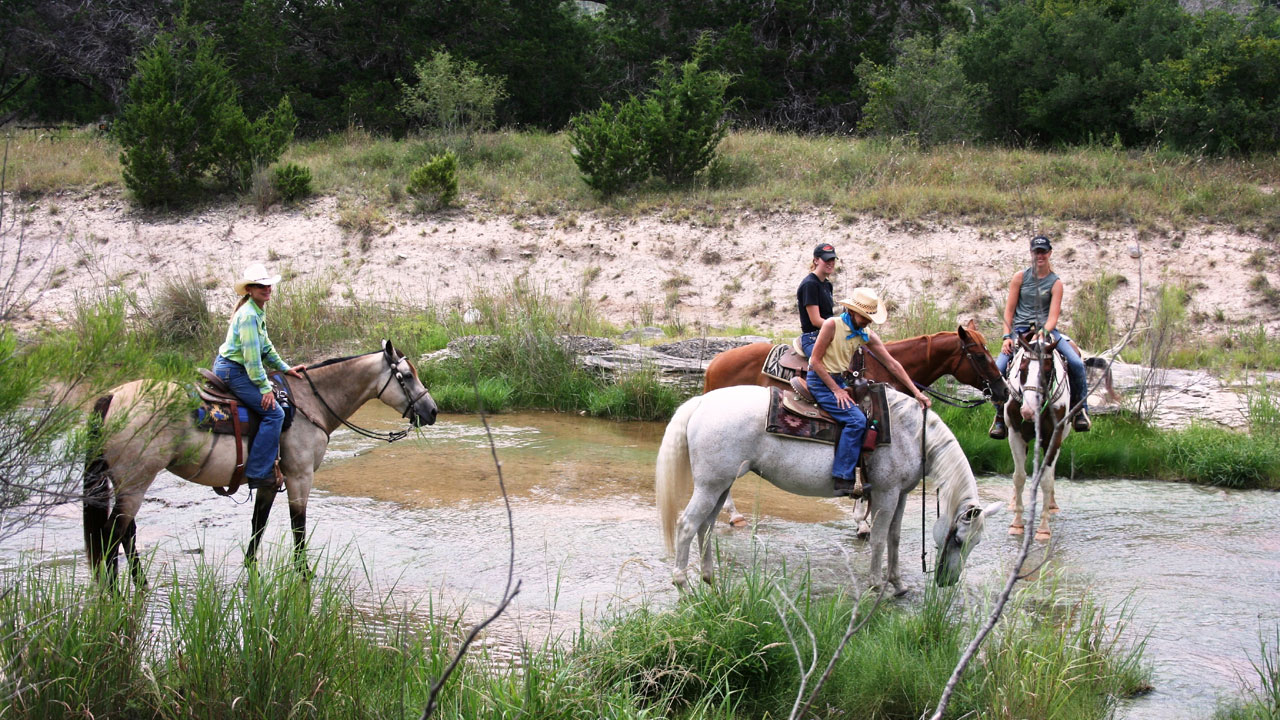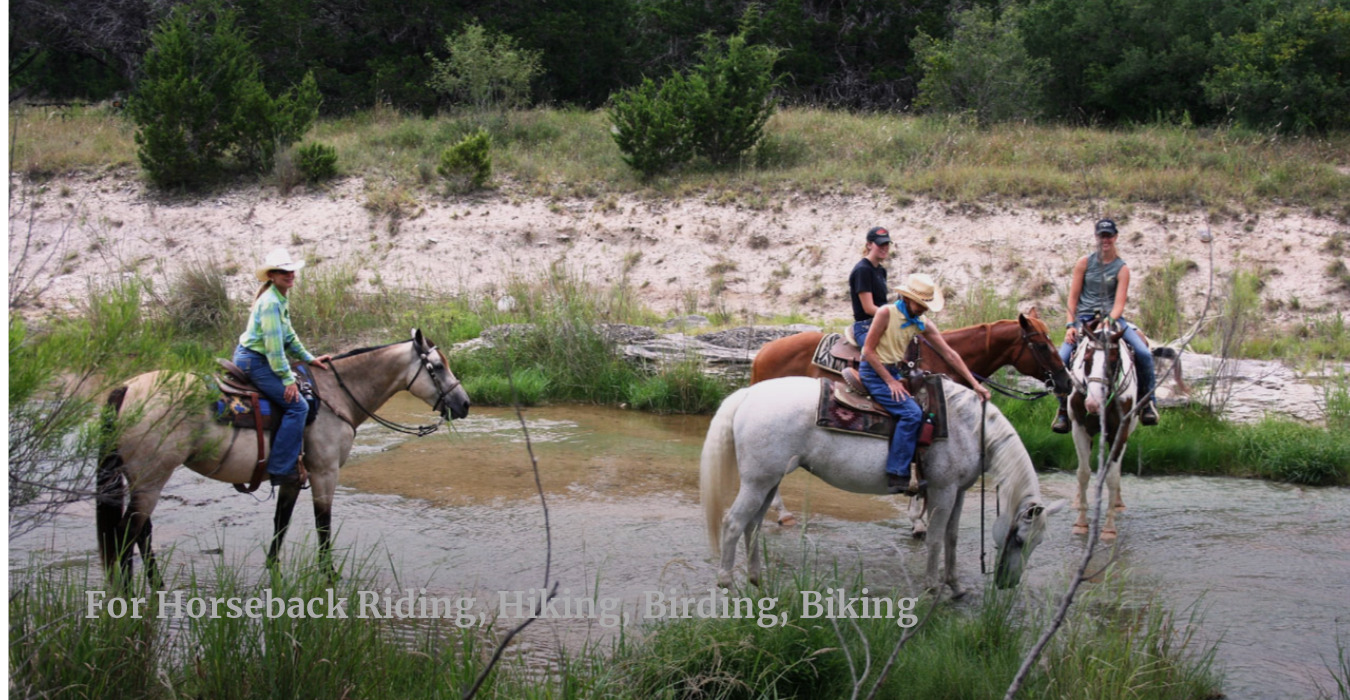 For Horseback Riding, Hiking, Birding, Biking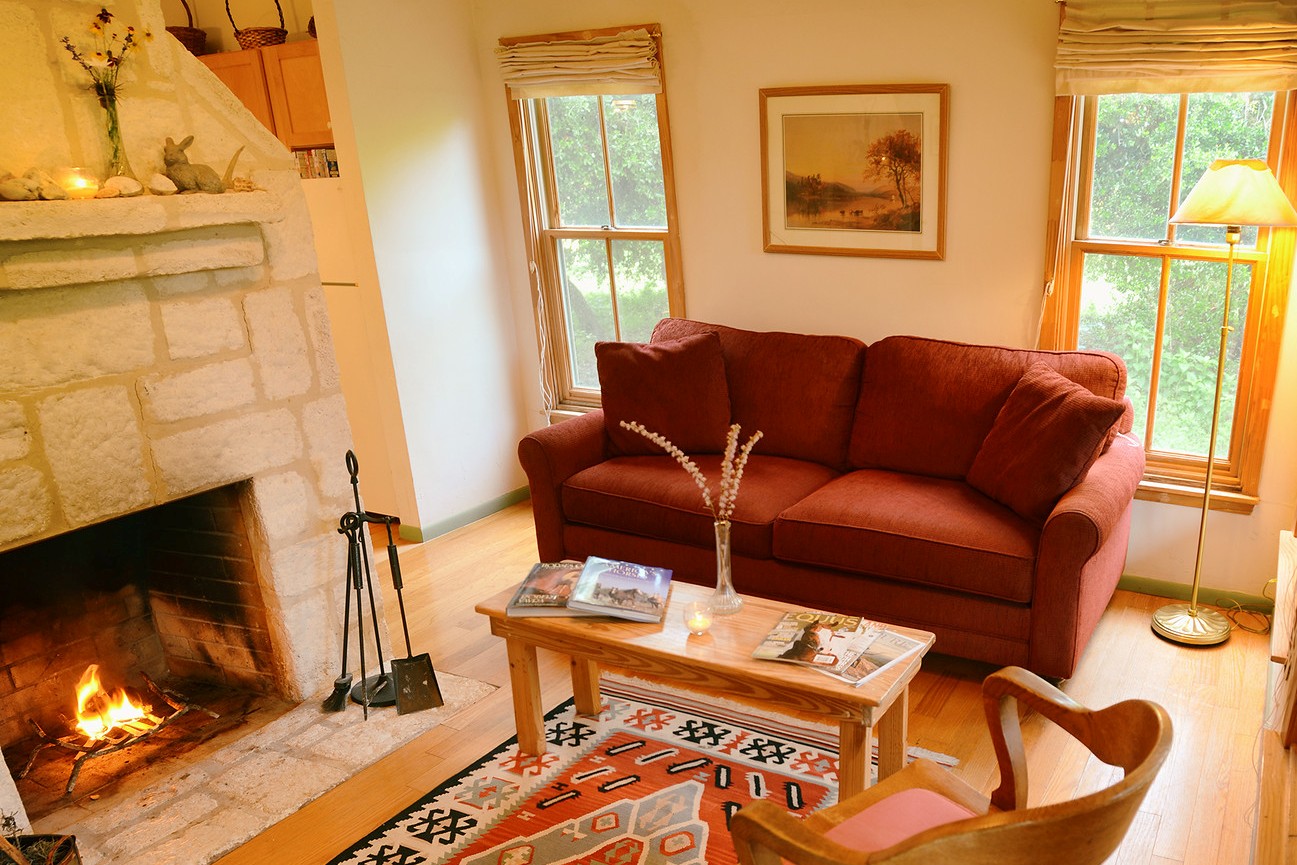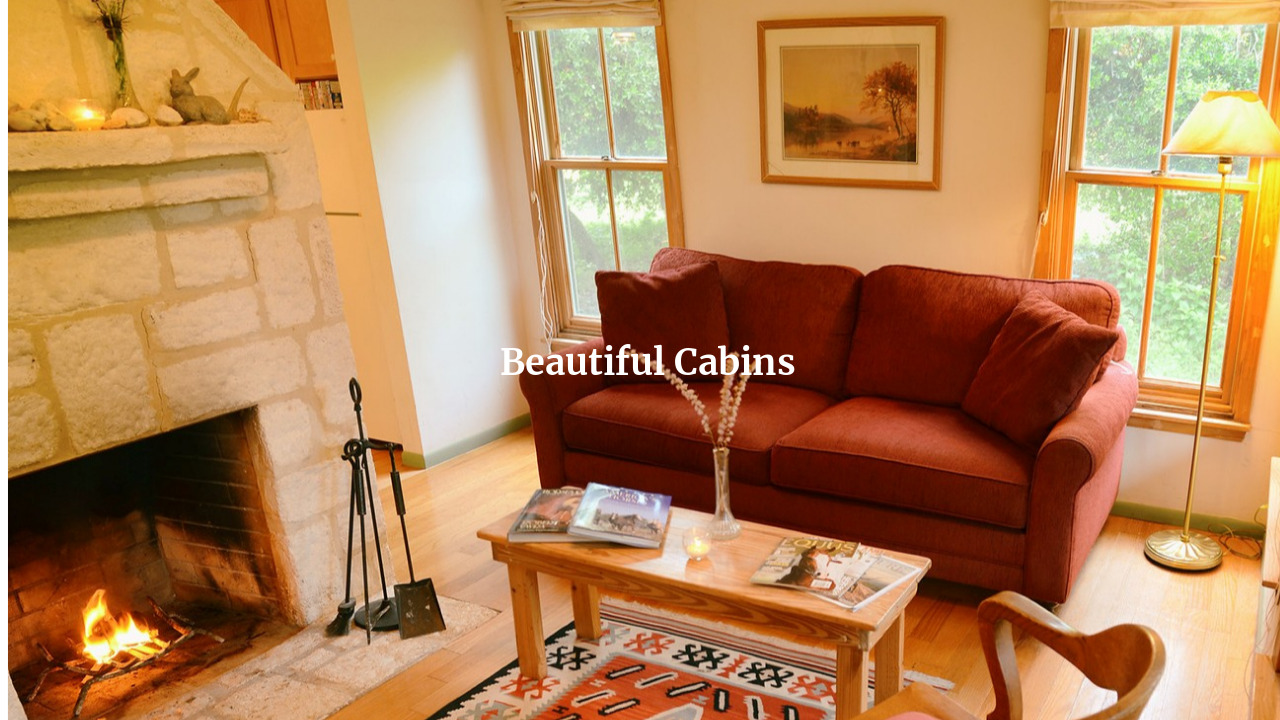 Beautiful Cabins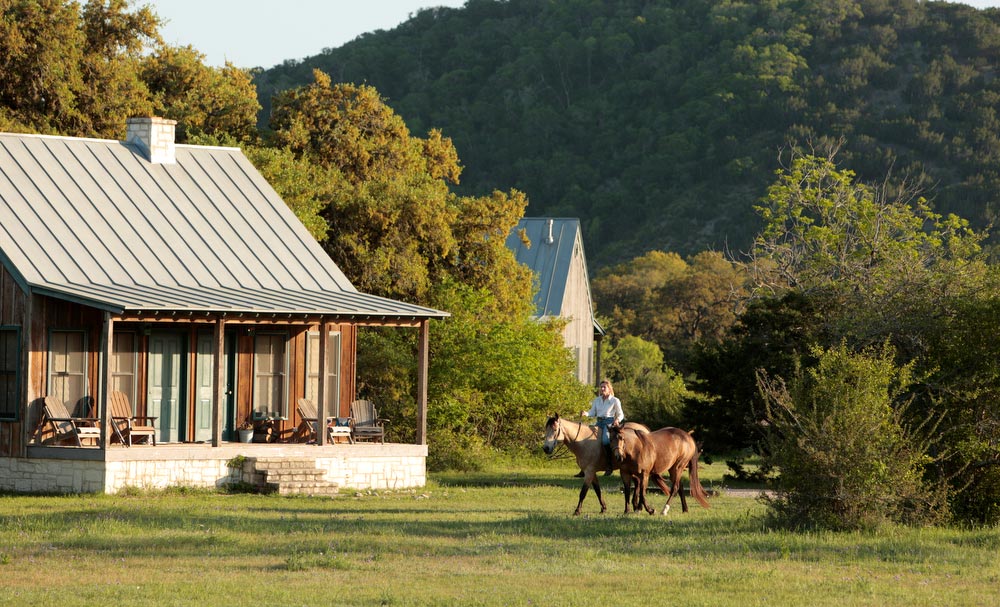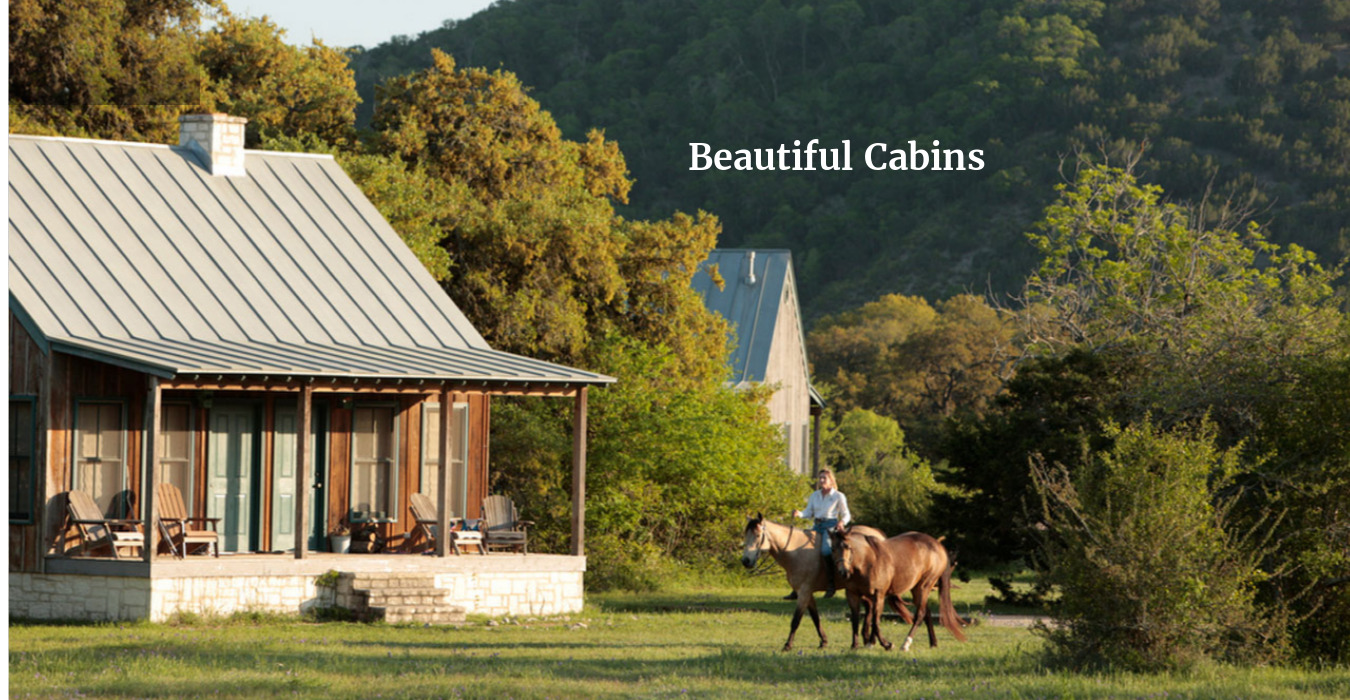 Surrounded by Horses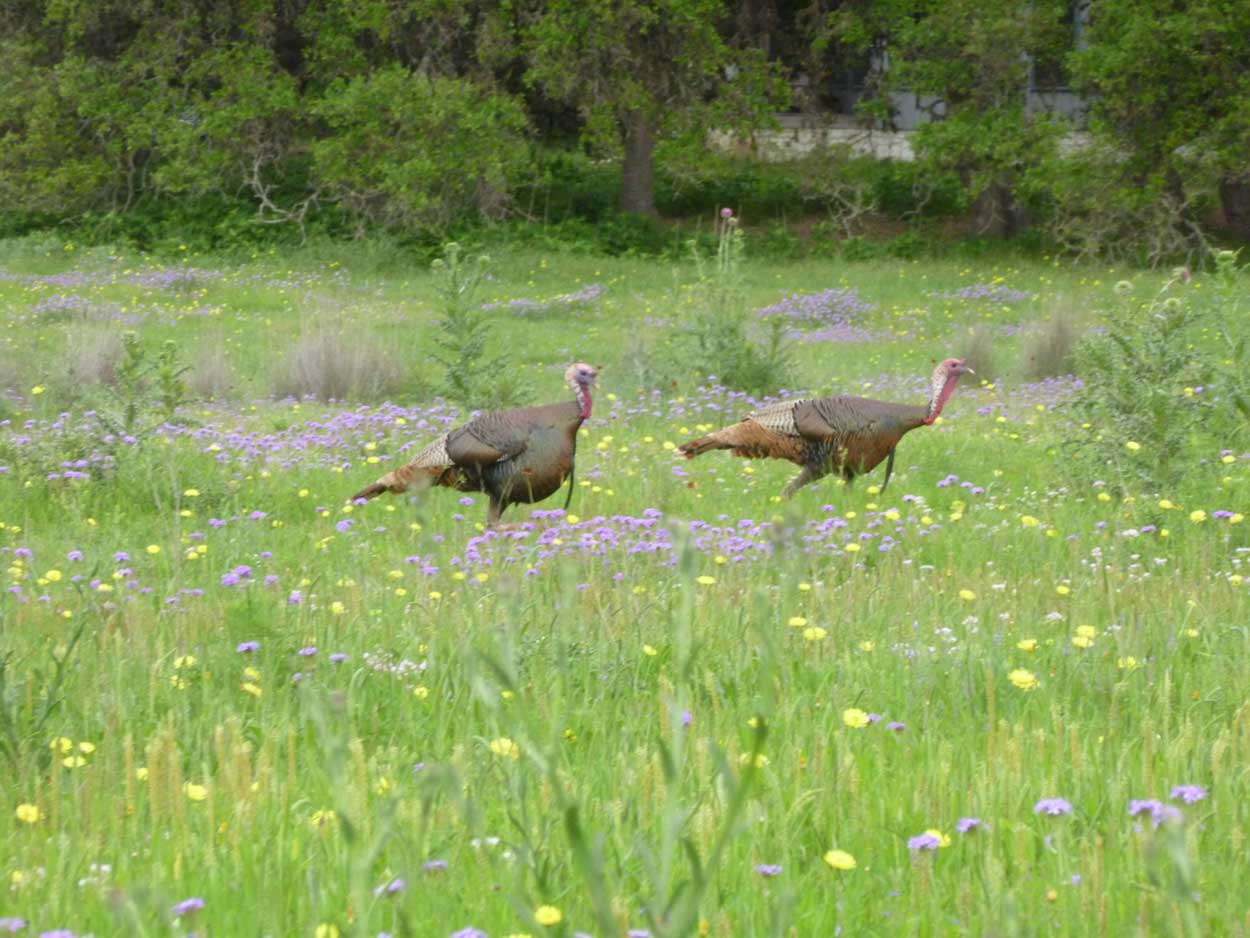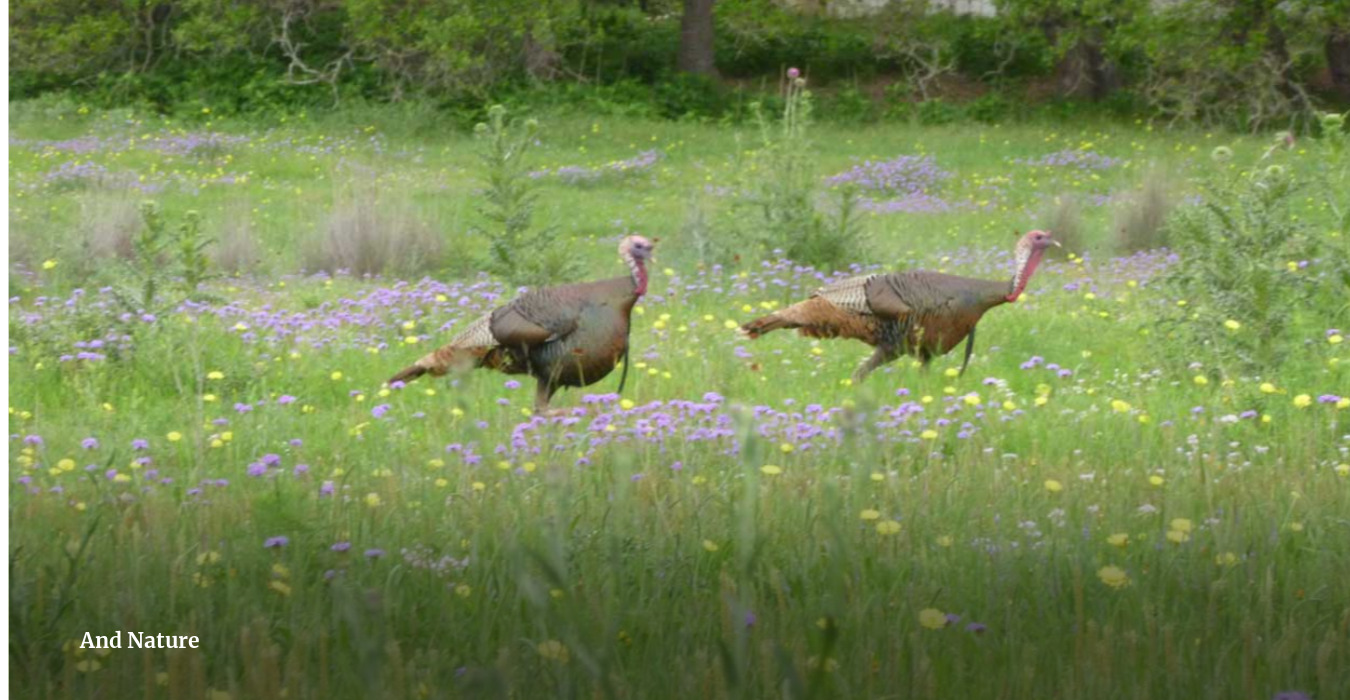 And Nature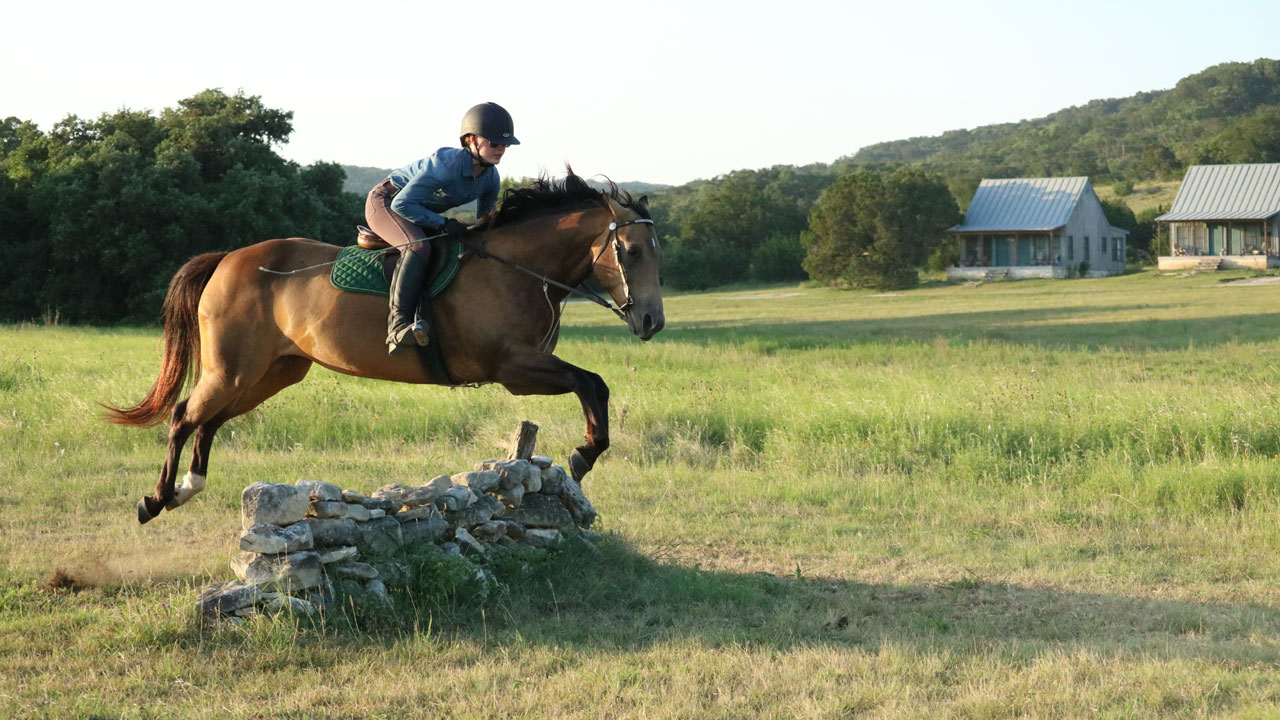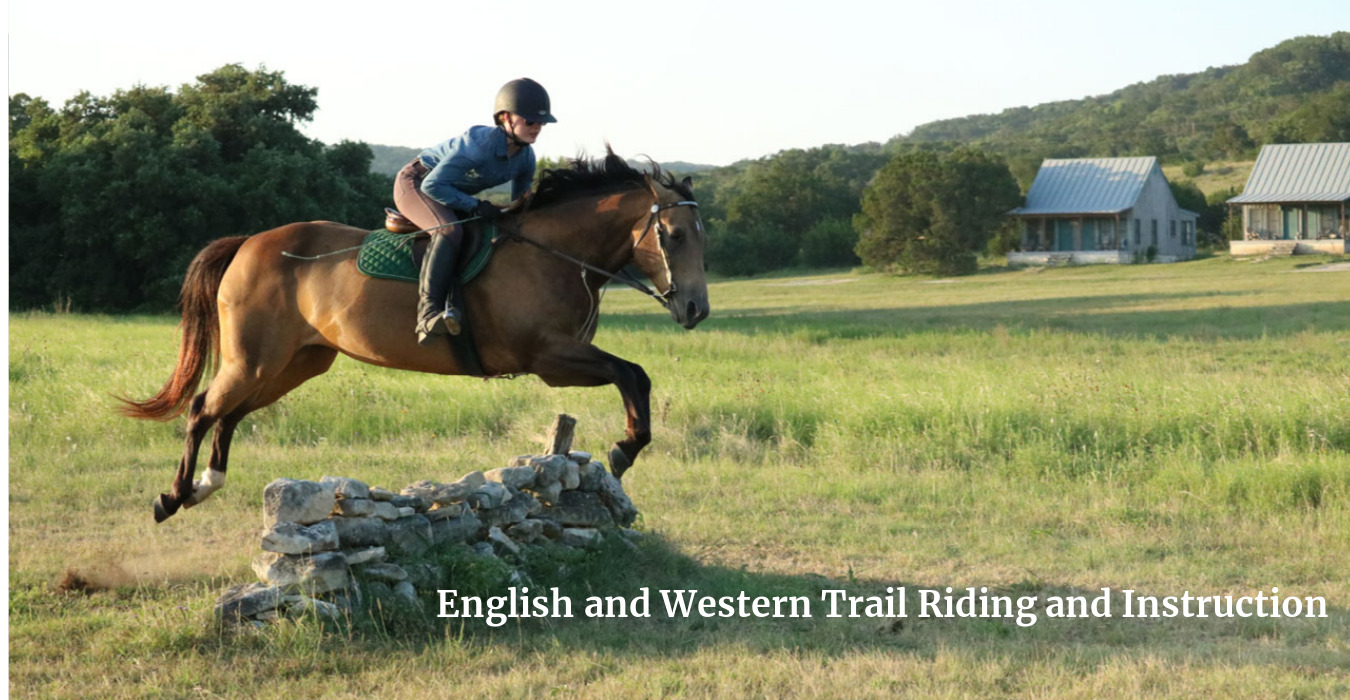 English and Western Trail Riding and Instruction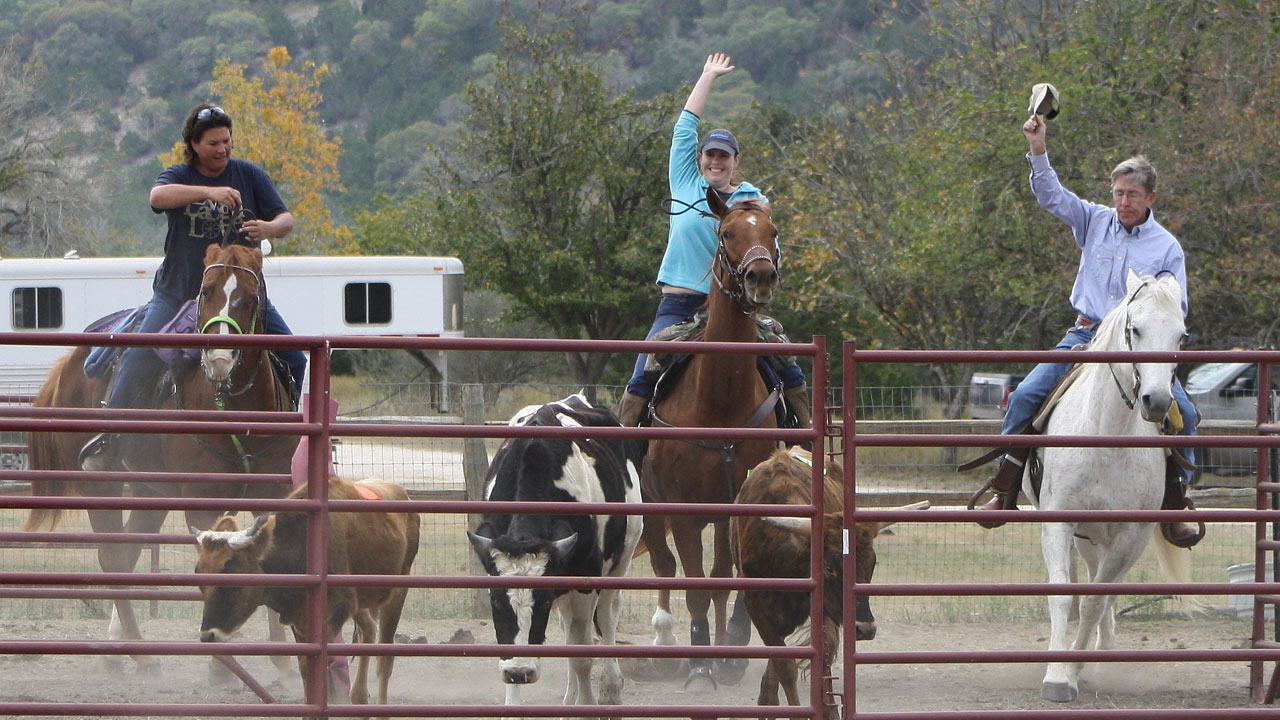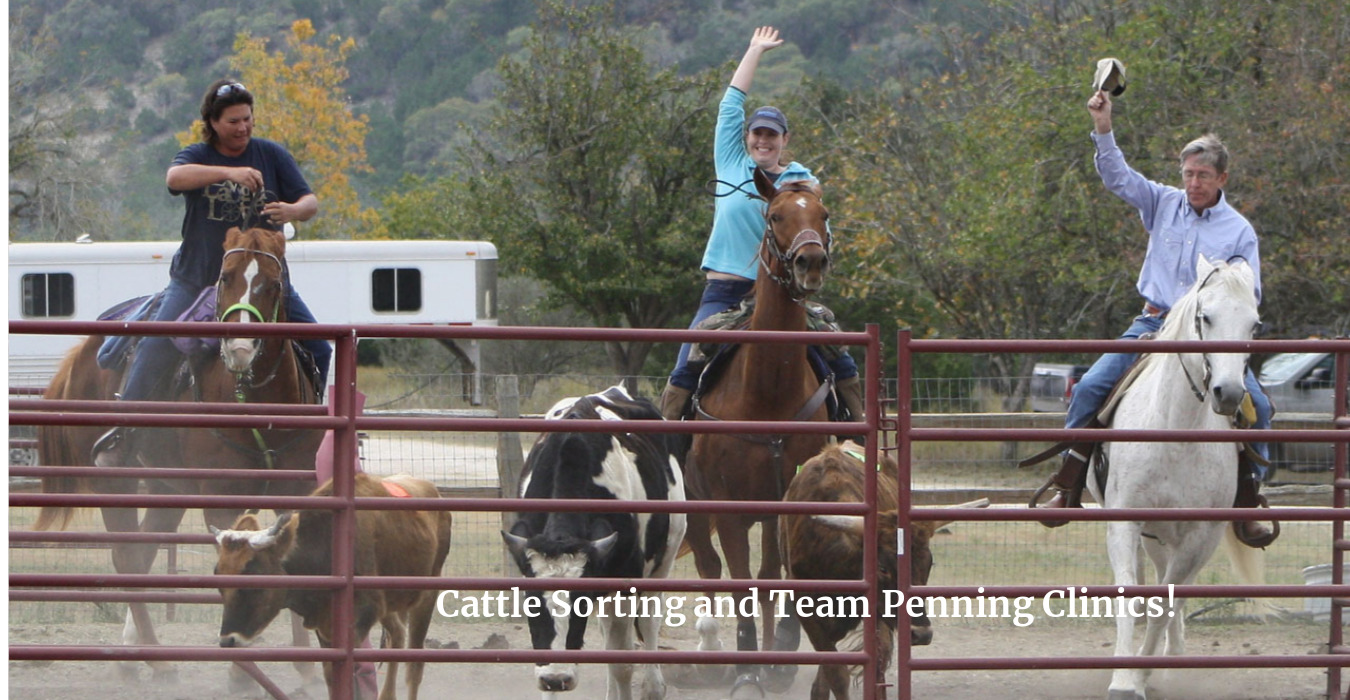 Cattle Sorting and Team Penning Clinics!
A Texas Hill Country Guest Ranch for the Ultimate Horseback Riding Vacation or Nature Vacation.
Ride, hike or bike across 6000 acres of beautiful Texas Hill Country!
Paradise found! Located at the historic headquarters of the Britsch family ranch in Bandera County, Texas, and adjoining the 5500 acre Hill Country State Natural Area, Hill Country Equestrian Lodge blends the timeless magic of the authentic ranch life and the unspoiled nature of yester-year, with the comforts of today. Abundant open space surrounds our guests with exquisite views of rugged hills and gentle valleys, dotted with live oaks, yucca, and wildflowers. Miles of trails wind through this unspoiled landscape, shared by white-tailed deer, wild turkeys, cotton-tailed bunnies, and other wildlife. Beautiful pioneer-style cabins, built of limestone and cedar combine the charm of the past with the comforts of the present, welcoming guests home after a vigorous hike or horseback ride, a mountain bike tour, or a quiet birding session.
Our interactive, educational riding program sets our ranch apart from a typical dude ranch. We offer in-depth instruction and trail riding in all Western and English riding disciplines, as well as a thorough tutorial before every trail ride, accommodating all skill levels, from first-time riders, to advanced equestriennes.