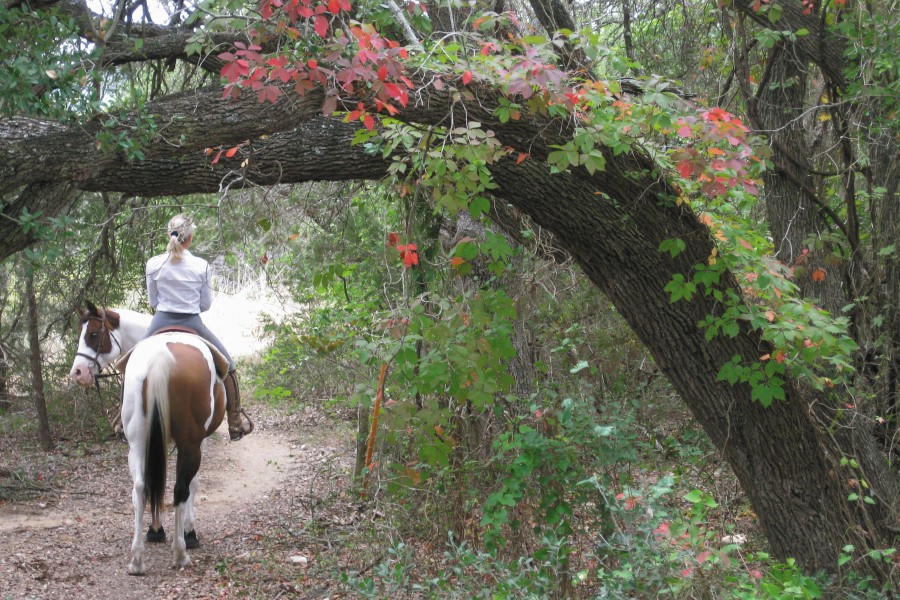 On the back of a beautiful horse, at the Thanksgiving dinner table with family and friends, or quietly reflecting by the fireplace of you own cabin. However you choose to give thanks and celebrate, Hill Country Equestrian Lodge is the perfect place.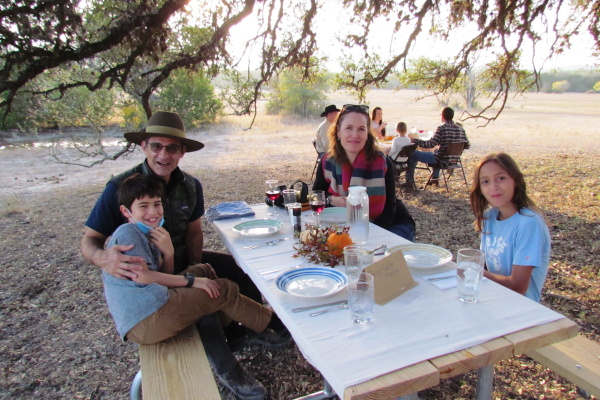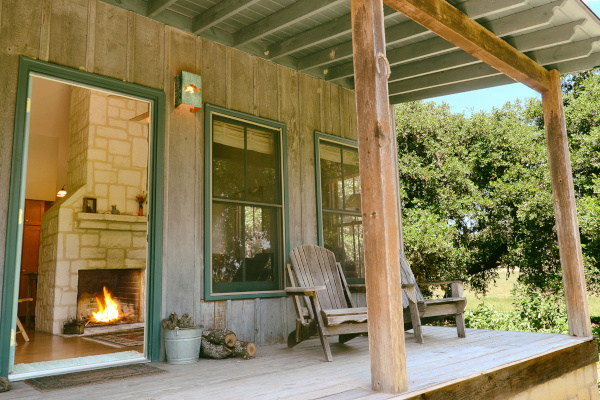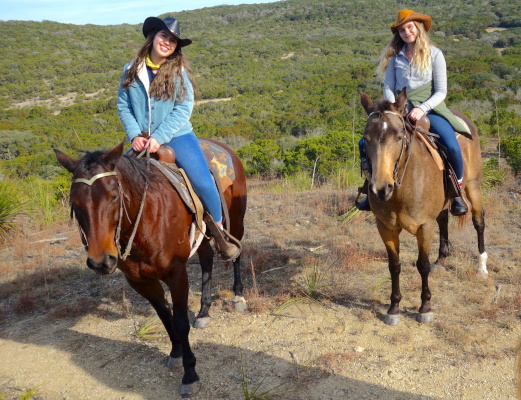 Fall is a beautiful time of year to visit the Texas Hill Country, and Thanksgiving is always a special time at Hill Country Equestrian Lodge. The trail riding is extraordinary, with the changing colors of the season, and typically perfect temperatures, on our amazing group of beautiful, well-trained horses, or
on your own horse, if you choose to bring yours
.  We'll also be offering private and semi-private lessons in both Western and English disciplines, as we do throughout the year.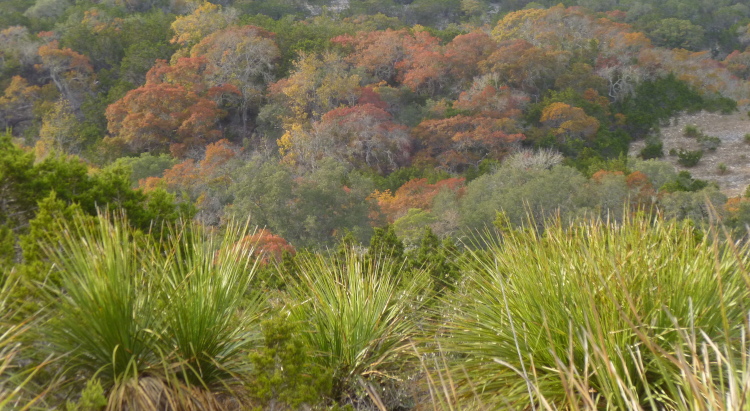 Families and couples find our Private Cabins the perfect gathering place for relaxing and reconnecting, while our Suites offer charming and economical accommodations for solo travelers.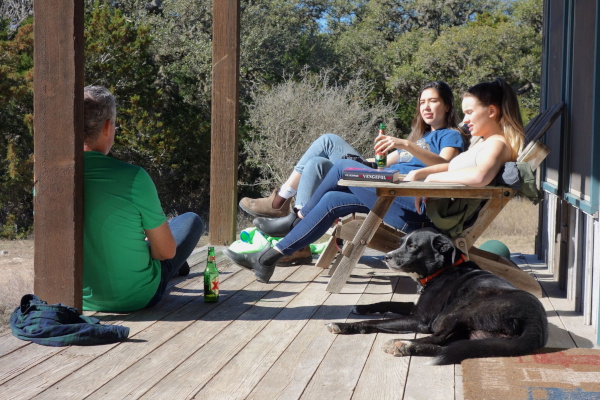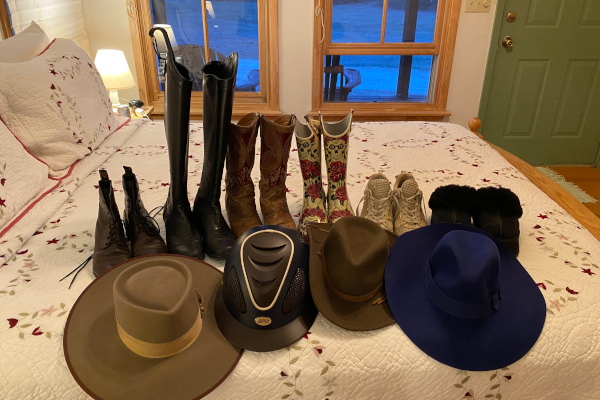 On thanksgiving Evening, we are offering a delicious, traditional, home-cooked Thanksgiving Dinner to our guests for $25 for children 5 to 12 years, and $50 for adults. (4 and under are free). It's always a joyful and heartwarming occasion, full of familiar faces and new friends. The meal features turkey and all the trimmings, (including Peter's famous Sweet Potato Soufflé!), complimentary wine or beer and desert.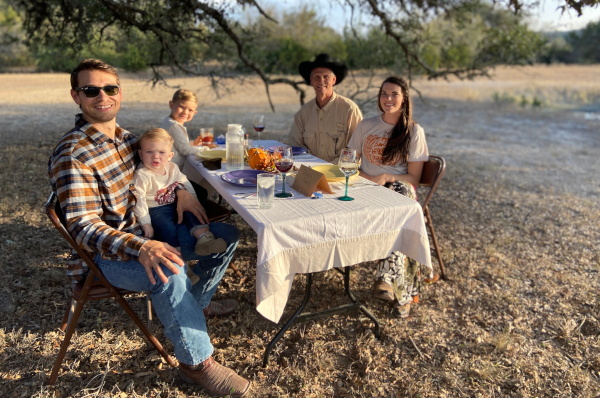 Depending on the weather, we'll serve either in our turn-of-the-century Ranch House Dining Room, or under the age-old Oak Tree in our front yard. You may add Thanksgiving Dinner for each person in your party, when you make your reservation online, or by phone. Please be sure to give us at least 5 days notice for your dinner reservations.
 
 If you prefer to make your own dinner arrangements, of course you are welcome to take advantage of the fully equipped kitchen in your Private Cabin, or the grill in its back yard. Our 4-bedroom accommodation, Lindig Cabin/ Suite Earline also provides a nice gathering place for larger groups in multiple accommodations.
 
Call now, or click the Book Online button below to plan and reserve your perfect Thanksgiving Holiday!