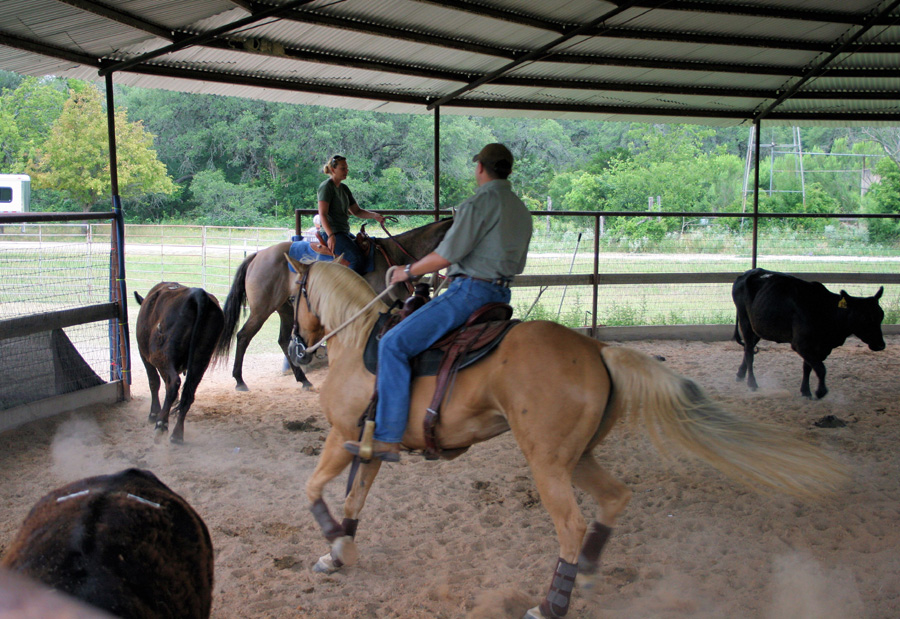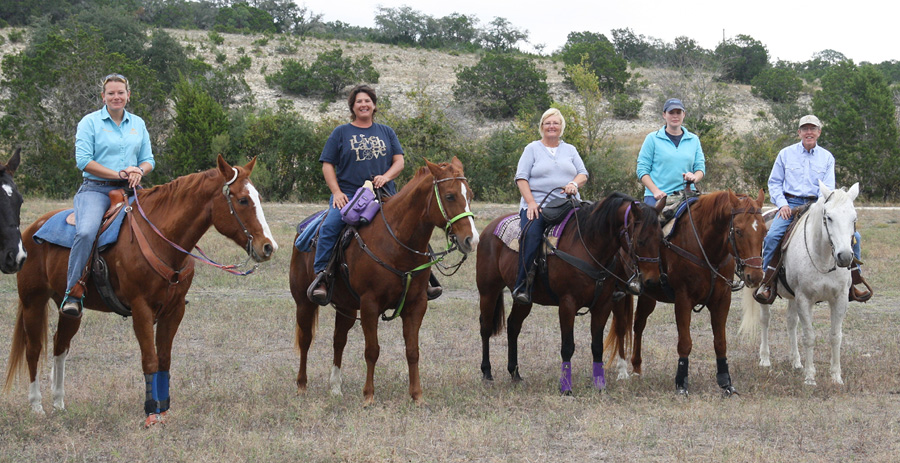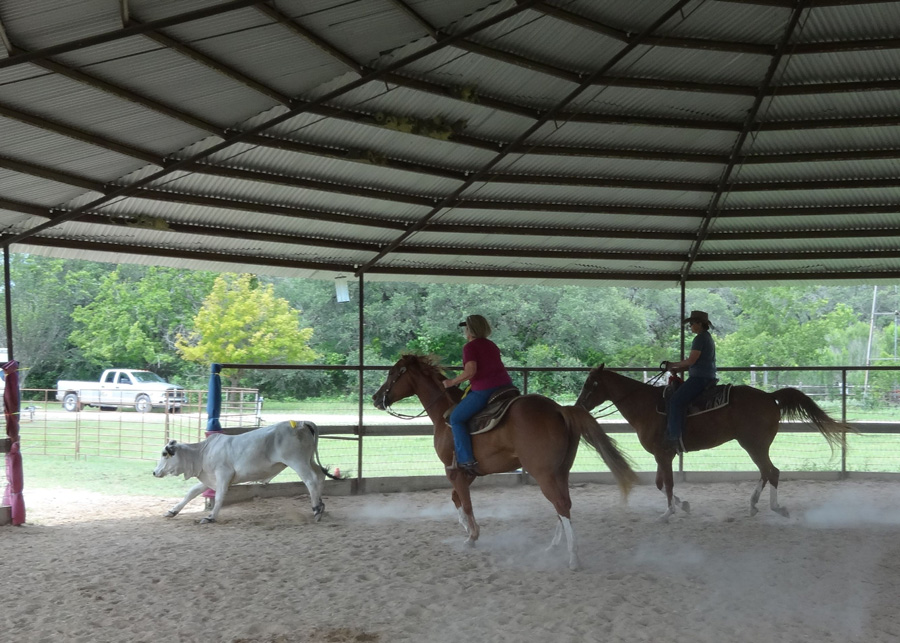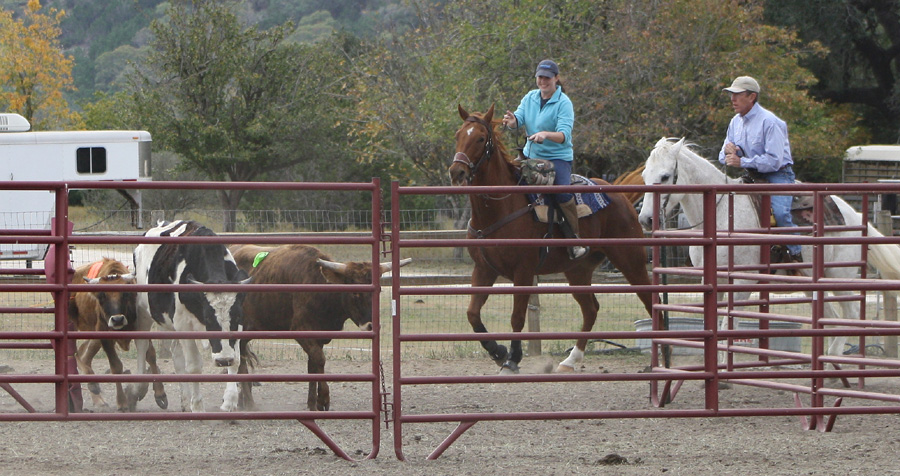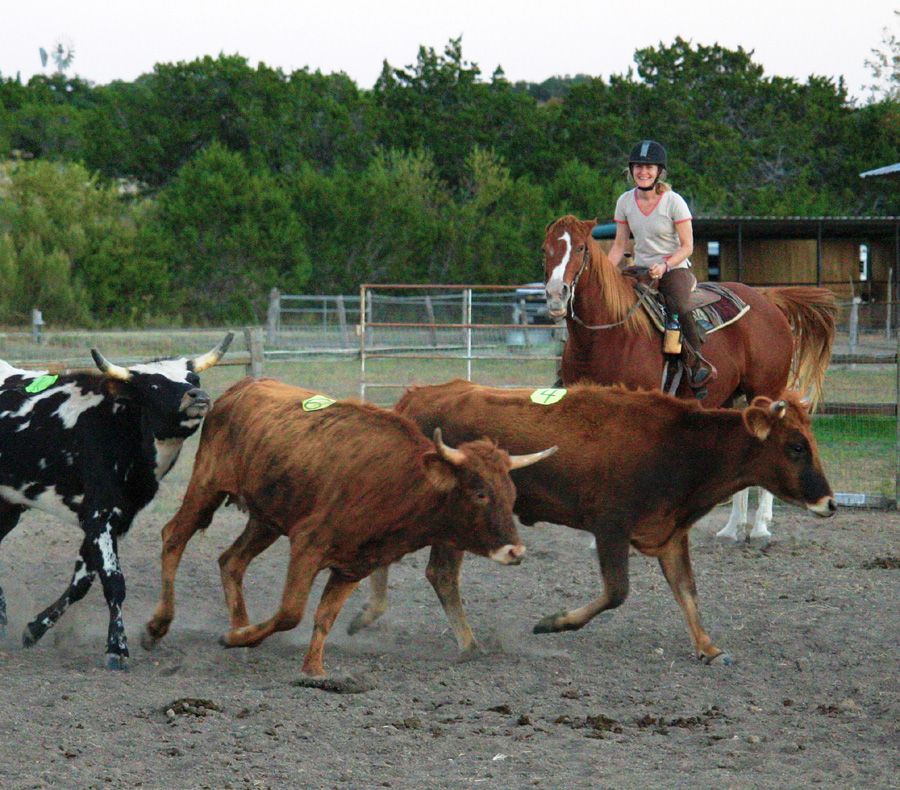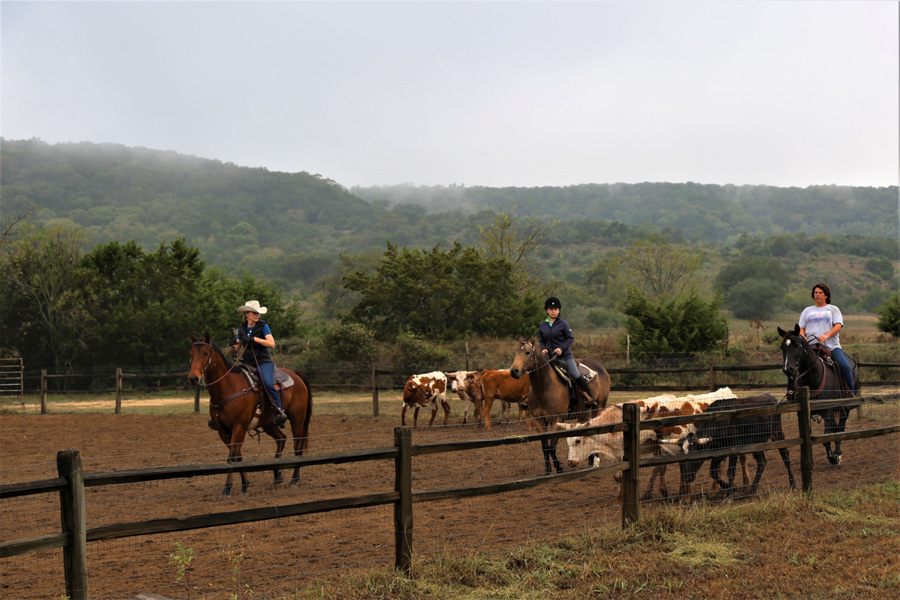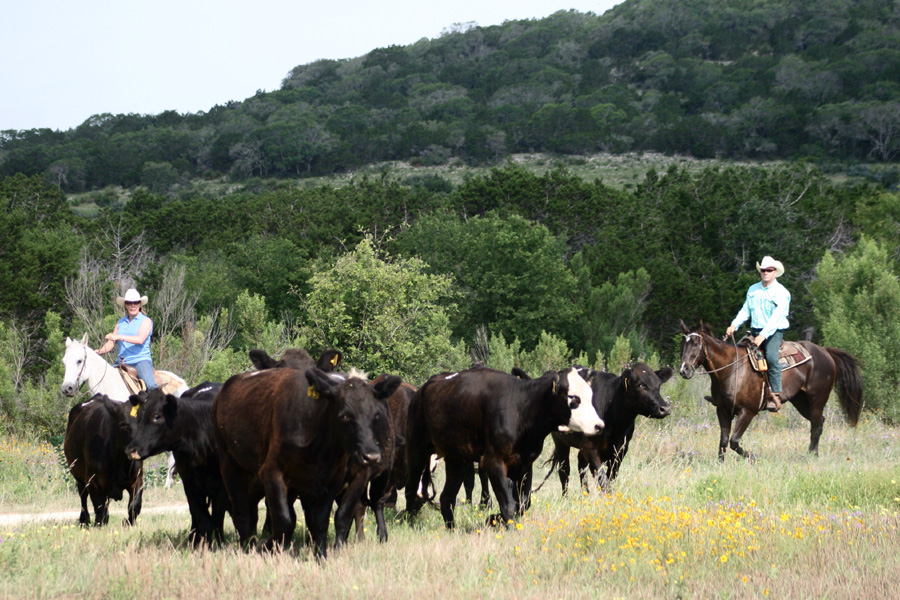 Experience the excitement and camaraderie of these two popular cattle working sports! Learn the art of "reading" each cow, and communicating with your teammates, as you cut, drive, sort and pen cattle on one of the ranch's seasoned, well-trained quarter horses, or on your own horse.
October 13-15, 2023 - Only 2 spots left! Call or Book Online now!

November 10-12, 2023  Sold Out
In Cattle Sorting, teams of two people must cut and drive each cow through a twelve-foot opening, from one round pen into the other, in order of the cows' consecutive numbers. Precision and moment by moment communication are key in this exciting event.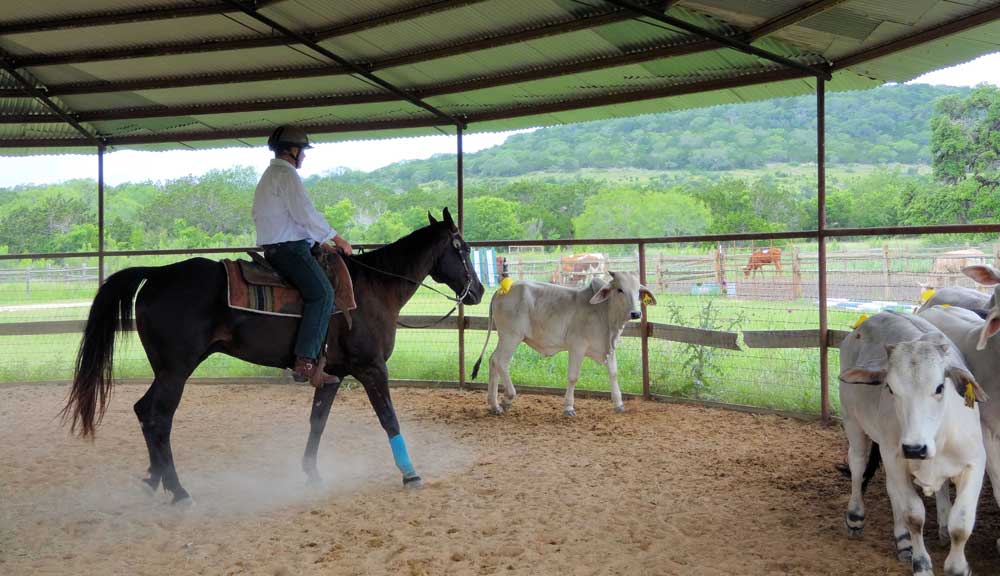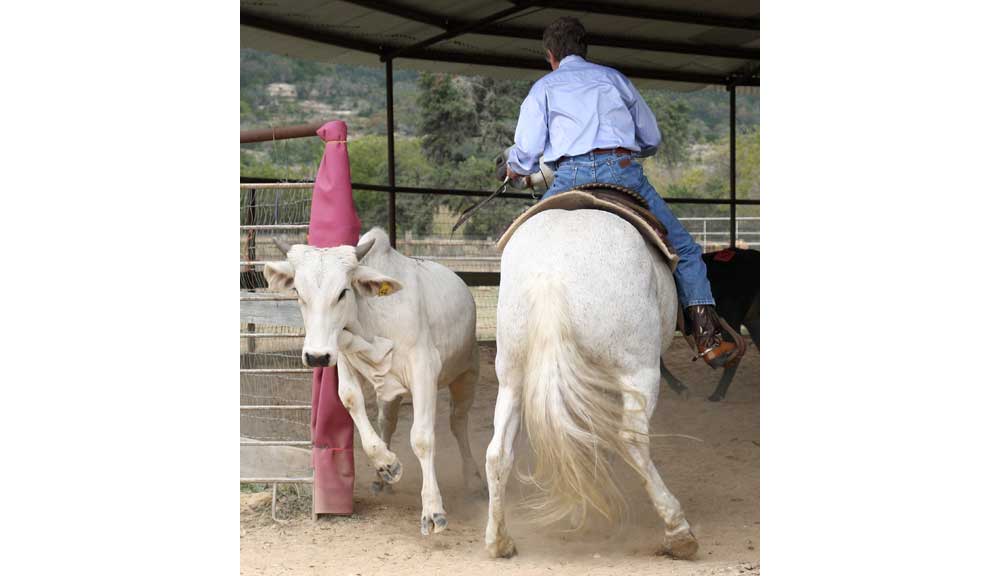 In Team Penning, teams of three people work together to separate 3 specific cattle from the herd at one end of the arena and drive them into a smaller pen at the opposite end of the arena. Once again, communication is key, as each team member must react at a moment's notice to hold or change their positions and strategy, depending upon the cow's reaction to the riders.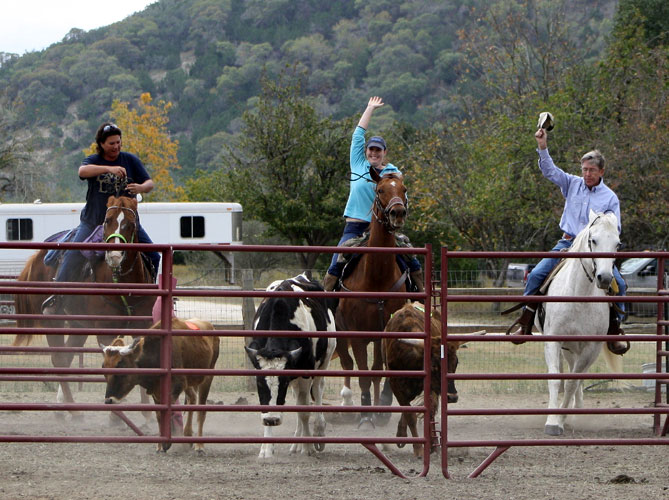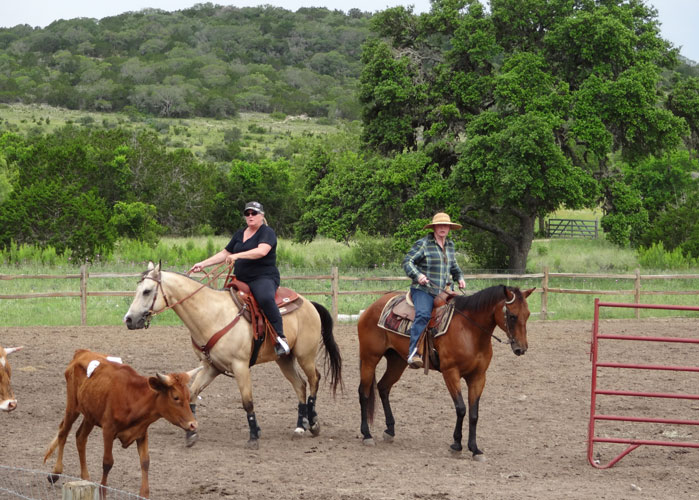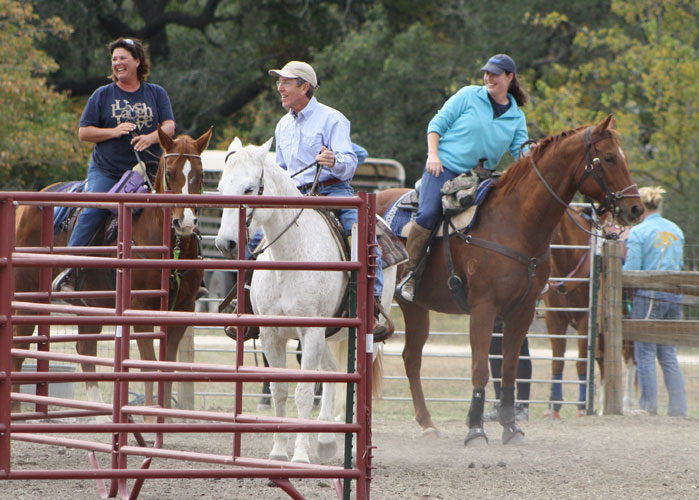 Eventually, speed is essential to both of these events, but that element is added after the precision and timing of each rider is established.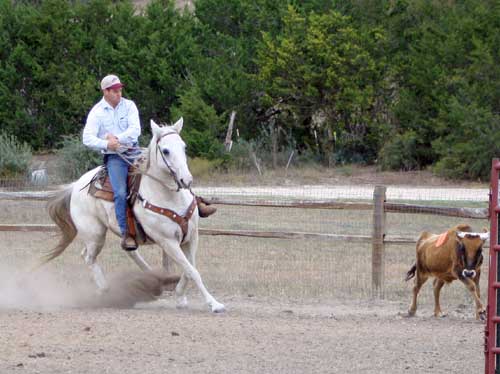 Most importantly, IT'S A WHOLE LOT OF FUN!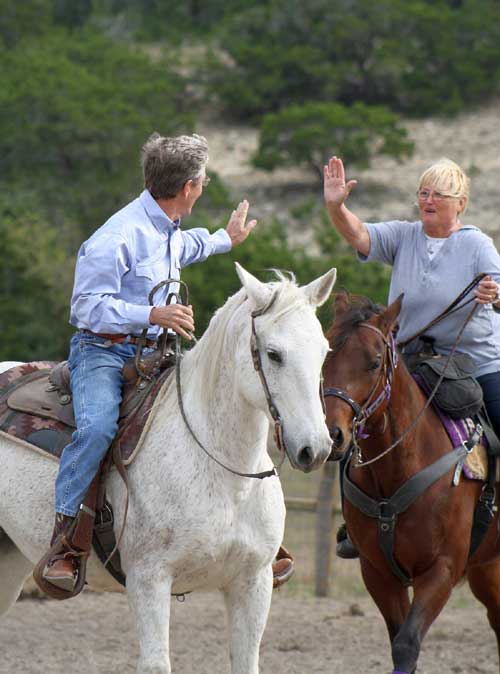 Never worked cattle before? No Problem! We start with a "dry work" session Friday evening, and gradually work into the cattle by Saturday morning. Anyone 12 years of age or older, of intermediate to advanced riding skill level is welcome to participate. Advanced rider? GREAT! Since the clinics are limited to 12 total riders, with groups typically sorting and penning at the same time, you and your horse will get LOTS OF TIME ON THE CATTLE!
The Cattle Sorting and Team Penning Clinics are booked as packages, and there's one to fit every budget. Take a look at the packages below, then call us to reserve your place in the  Oct. 13-15, 2023 Clinic.
Each Clinic Package Includes:
2 Nights Lodging, including tax, in the Accommodation of Your Choice
In-room breakfast goodies for Saturday and Sunday mornings, Dinner Friday and Lunch Saturday, and Light Lunch/ Snacks on Sunday. (We all go out to Dinner on Saturday night.)
2 nights Boarding for Your Own Horse, or
Use of One of Our Quality Quarter Horses for the Following Instructional Sessions:
1-1/2 hours of Dry Work and Introductory Cattle Work Friday Evening, 3 hours of Cattle Work Instruction, Including Technique, and Strategy Saturday Morning plus 3 more hours Saturday Afternoon, and a Timed Cattle Sorting and Team Penning Contest on Sunday morning, (with Prizes!) of about 3 hours.
Accommodation, Occupancy
Our Horse
Your Horse
Private Cabin, Double Occupancy
$1008.40 per person
$848.40.00 per person
Duplex Suite
$930.00 per person
$770.00 per person
Duplex Suite, Single Occupancy
$1030.80 per person
$870.30 per person
Discounts for children 10 to 17 years, if they are attending with a party of no fewer than 2 other clinic participants. (This Clinic is recommended for riders age 10 years and older.)
When booking online:
When booking online:Click "Book Online" button below any accommodation.
Put in your dates of arrival (June 2) and departure (June 4), and number of occupants, and click Search.
Choose your accommodation, and add it to your reservation.
On next page, add 1 Cattle Clinic for each participant in your party.
If bringing your own horses: Add 1 "Bringing Your Own Horses- Cattle Clinic" Discount for each participant who is doing so. Then add Boarding for number of horses you are bringing, times 2 nights. (Example: 2 horses X 2 nights= 4 Boardings added.)
Click "Continue" and complete your reservation. DONE!
Your children's discount will be reflected in the total package price; via the lesser rate for their lodging and tax.
Add nights at our A La Carte Rates and ride in the 5500 acre Hill Country State Natural Area!
Package Reservation and Cancellation Policy: A deposit of 1 night's lodging will be charged at the time you make your reservation, with the balance due upon check-out. If you are unable to attend the clinic, due to an extenuating circumstance, such as death in the immediate family, or a severe accident or illness to rider or horse, and you inform Hill Country Equestrian Lodge of such, no fewer than 14 days prior to the start date of the clinic (your arrival date), your deposit may be used as a credit toward future stays at Hill Country Equestrian Lodge for up to 1 Year following the start date of the Clinic, certain holidays excluded. Any other cancellation will constitute a forfeiture of your deposit.
In case of clinic cancellation due to weather, your deposit may also be used for any future or re-scheduled clinic, or for a regular stay at HCEL for up to 1 year following the start date of the Clinic.
Please note: A weight limit of under 225 lbs. is required for all riders of Hill Country Equestrian Lodge horses; 170 pounds for jumping.